16 COVID-19 deaths, 2,736 new cases, 20k+ vaccinated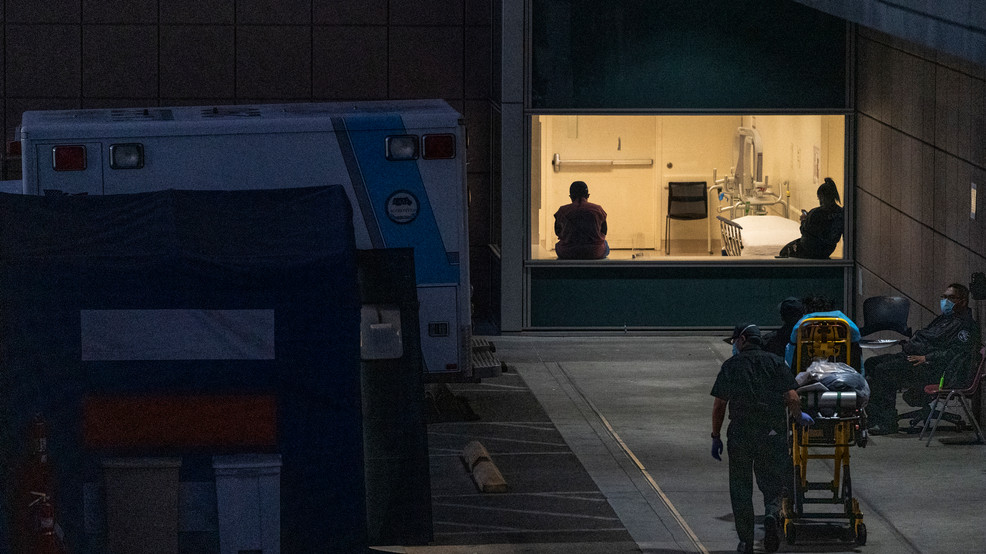 PROVO, Utah – The Utah Department of Health is reporting 16 new COVID-19-related deaths, along with 2,736 new cases as more than 20,000 Utahns have now been vaccinated against the deadly virus.
UDOH released the following statistics:
Positives:
UDOH reports 269,326 positive cases today. This is an increase of 2,736 cases since yesterday.
Vaccines:
UDOH reports 20,417 vaccines administered.

Notes: "Doses Administered" is the number of vaccine doses that have been given to people and reported to the UDOH. There will be a lag between when vaccines are shipped, administered to a person, and finally reported to the UDOH. Once people in Utah begin getting their second dose of vaccine, the UDOH will also report the total number of people vaccinated. Data are preliminary and the UDOH will report additional data as they become available.***
Lab Tests:
UDOH reports 1,705,452 people tested. This is an increase of 7,347 people tested since yesterday.
Trends:
The rolling 7-day average for positive tests is 2,035 per day. The rolling 7-day average for percent of positive laboratory tests is 24.7%.
Hospitalizations:
There are 506 people currently hospitalized with COVID-19. Total hospitalizations from the beginning of the outbreak are 10,763.
Deaths:
UDOH reports 1,235 total deaths, this is an increase of 16 deaths since yesterday.
Female, between 65-84, Weber County resident, long-term care facility resident
Male, older than 85, Utah County resident, long-term care facility resident
Female, between 45-64, Box Elder County resident, hospitalized at time of death
Male, between 45-64, Uintah County resident, hospitalized at time of death
Female, between 25-44, Salt Lake County resident, hospitalized at time of death
Female, between 45-64, Salt Lake County resident, hospitalized at time of death
Male, between 65-84, Salt Lake County resident, hospitalized at time of death
Male, older than 85, Cache County resident, hospitalized at time of death
Male, between 65-84, Salt Lake County resident, hospitalized at time of death
Female, between 65-84, Utah County resident, hospitalized at time of death
Male, older than 85, Davis County resident, long-term care facility resident
Male, between 45-64, Washington County resident, hospitalized at time of death
Male, between 65-84, Salt Lake County resident, hospitalized at time of death
Male, between 65-84, Utah County resident, hospitalized at time of death
Male, between 65-84, Washington County resident, hospitalized at time of death
Male, between 65-84, Kane County resident, hospitalized at time of death