6th grader saves his classmate from choking to death, and now they're best friends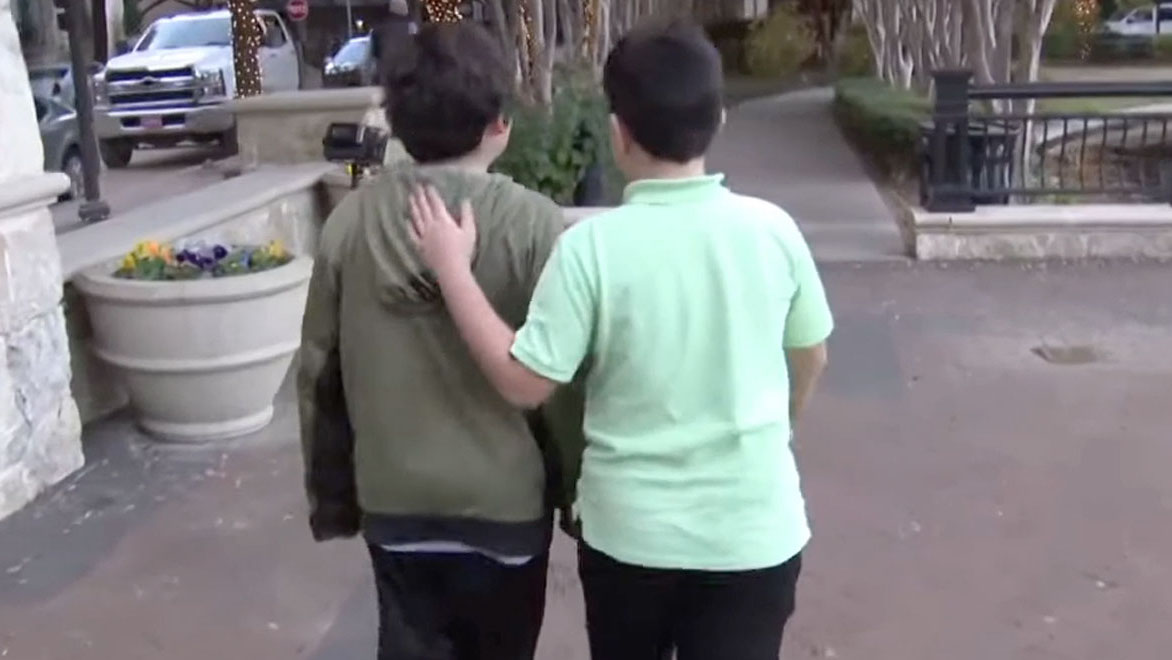 Two Texas 6th graders, who spent years as classmates, are now close friends after one saved the other's life.
"The whole choking situation, you know, made our friendship quite better," Arad Arbasi told KTVT.
Last month during lunch at Robinson Middle School in Plano, Texas, James Dawson began choking on a piece of plastic that was stuck on the bottom of his food.
James, who was sitting at a table by himself, became scared as he felt the "very sharp" object in his throat.
"I was like, 'oh shoot, I'm gonna die. I'm gonna choke'."
At that moment Arad happened to be walking by and noticed James was in trouble.
"He has his face completely purple," the 11-year-old said.
"So I run behind him and I start doing the Heimlich maneuver, and I eventually I hear him yell, 'It's out! It's out!'"
Within seconds the plastic wrapper was out of James' throat.
When James told his mom what happened at school she was shocked.
"I'm like, 'Who is this kid? Who? Do I know him?'" Frances Salinas said.
Frances posted about the scary situation and thanked the boy whom she called "A" in a Facebook group. Arad's mom responded.
The two sets of parents recently got together and have also formed a special bond.
Arad says he learned the Heimlich maneuver from a book his mom bought him several years ago. He also happened to recently watch a video on it.
His father was surprised and added that he wasn't even sure if he knew how to perform it, but he's made a point to practice.