"I'm going to keep fighting to stay alive": Shannen Doherty refuses to let her cancer diagnosis stop her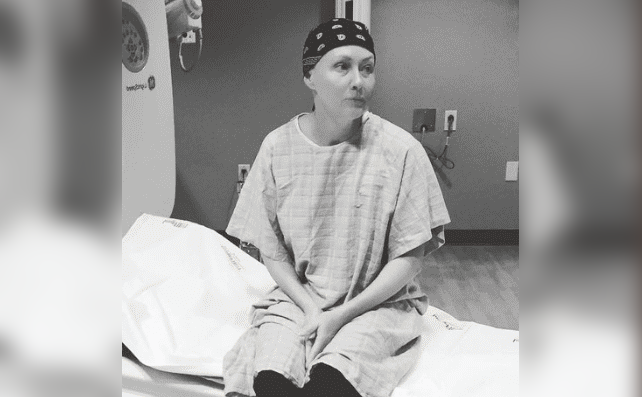 The moment an actress is diagnosed with cancer, they might be treated like they are given a death sentence. But Shannen Doherty went against the tide and refused to be "written off" from the acting world after she was diagnosed with stage 4 breast cancer. The 90210 star has been as busy as ever with her acting career and has two Lifetime movies premiering in October this year. Along with doing what she loves, Doherty is showing that everybody, including people with life-changing medical conditions, deserves to be given a chance.
"I think work was always very fulfilling to me, but in a way it's become even more fulfilling," Doherty said on Good Morning America. "A lot of people who get diagnosed with stage 4, they sort of get written off. It's assumed that they cannot work or they can't work at their full capacity. And that is not true and that is something that I would really like for people to sort of stop assuming, and give us a chance to prove them wrong."
At the moment, Doherty is busy "living life" and diving into her work whilst also spending time "with friends and family."
For as long as Doherty can help it, she is going to let nothing get in her way. "I never want to operate [like I'm dying]," she said in the interview.
She added that she is not too fond of the idea of a "bucket list" because it seems like a list of things to do before one dies. Instead, "I just want to operate as I don't have things to check off because I'm going to keep fighting to stay alive," she added.
Doherty was first diagnosed with breast cancer years back in March, 2015. She then went on to have a single mastectomy in May, 2016 and announced in 2017 that she is entering remission. However, in February, 2020, she announced that she is living with cancer again and admitted how hard it was to see cancer return.
"It's a bitter pill to swallow in a lot of ways," Doherty said in 2020. "There are definitely days when I say, 'Why me?' And then I go, 'Well, why not me? Who else?' Who else besides me deserves this? No of us do.'"
Although it was a tough time, Doherty tried to pick herself up and show others that life does not have to stop with their diagnosis.
"People can look at that and say, 'Oh my God, yeah. She can work and other people with stage four can work, too,'" Doherty said. "Our life doesn't end the minute we get that diagnosis. We still have some living to do."
During her recent appearance on Good Morning America, Doherty revealed that cancer, in some ways, even helped change her for the better.
"You really have to dig deep to face cancer, and in that, you find all this stuff that you had hidden away," she said. "And it's beautiful things that you find: you find the vulnerability, you find your trust in people again. You find forgiveness."