Barron Trump thought Donald Trump was 'too tough' on Joe Biden during 2020 Presidential debate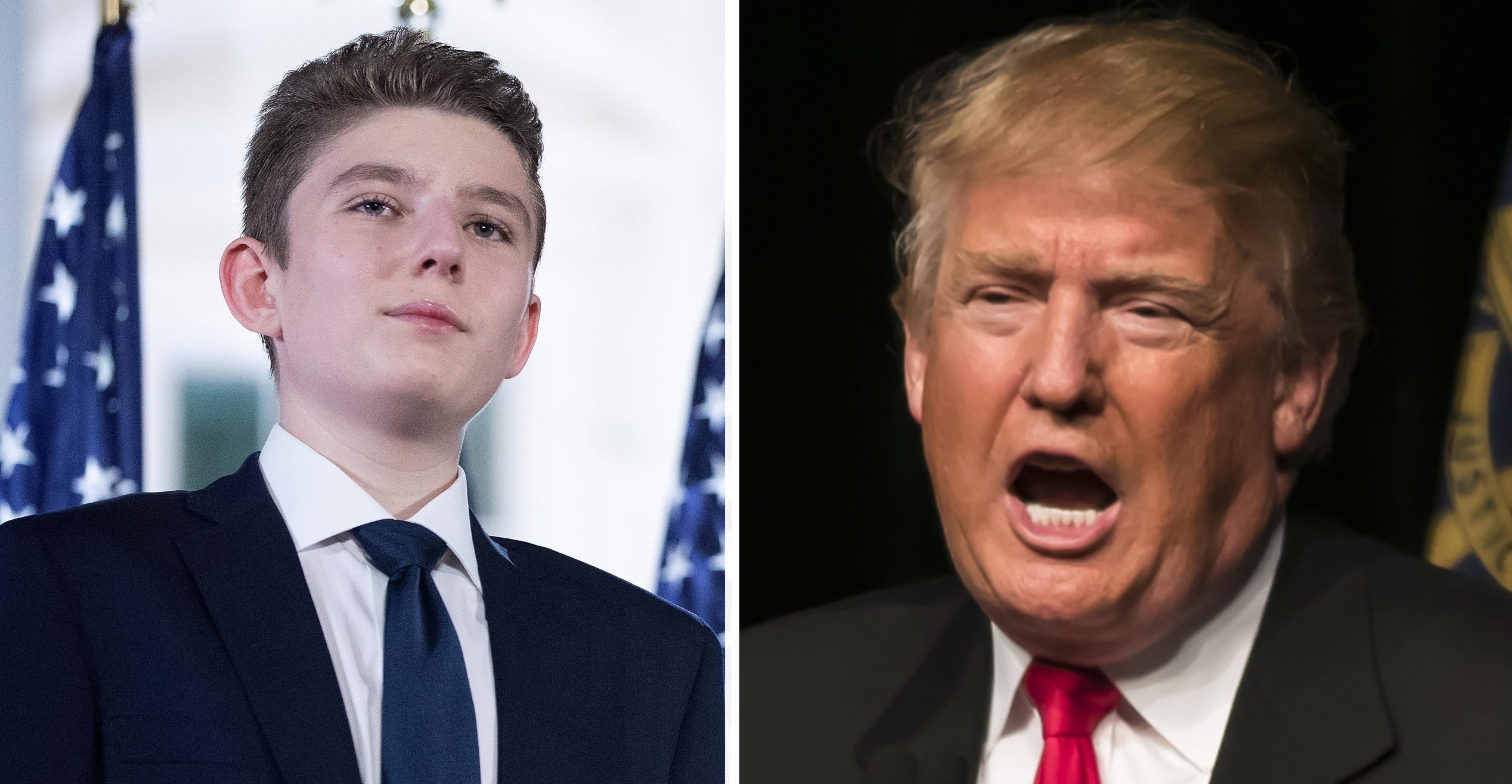 It's not often you hear about Barron Trump and what he thought of his father's deeds as President of the United States. However, in a new book, Donald Trump claimed that his son wasn't happy after the first presidential debate with Joe Biden.
According to the new book, 'Rigged: How the Media, Big Tech, and the Democrats Seized Our Elections' by Fox commentator Mollie Hemingway, Barron Trump thought his father was 'too tough' on Joe Biden.
This is according to the Daily Mail, which has obtained a section of the book.
"The problem was Biden would speak and it was lie after lie, after lie. Everything he said was a lie, this guy, and then Chris Wallace wouldn't let you respond. Chris Wallace was terrible," Trump said, according to the UK newspaper.
Many were annoyed about Trump's behavior at the debate, interrupting Joe Biden many times. Afterward, debate organizers even released a statement, saying that the next debate had to be "more orderly." 
However, it turns out it wasn't only people not cheering for him that didn't like his actions. In fact, his own son, Barron Trump, opposed his father.
In the book by Hemingway, Donald Trump personally admitted that his then 14-year old son thought he was too harsh on Biden. And also, that he "catched wind" of some of the negative feedback.
'People thought I was too belligerent," Trump said.
"I will say my own son Barron said, 'Dad, you were too tough. You didn't have to keep interrupting him.'"
This is the first time that any information about Barron Trump's life at the White House has reached the public. During their time in Washington D.C, Melania Trump was very clear on that she was keen on protecting her son from scrutiny, since being the president's son can be a demanding thing. She took care of any statements or comments made by Barron.
Pictures from earlier this summer gained plenty of attention, with Melania and Barron Trump showing up in New York City.
Even though Barron Trump only just turned 15, he is reportedly already 6 feet 7 inches tall. Seeing him stand shoulder-to-shoulder with his 5-foot-11-inch mom Melania makes him seem even taller!
The new picture was snapped as Barron and Melania left their Manhattan home at the Trump Tower. According to the Daily Mail, Barron was carrying his mother's rare Louis Vuitton bag. If you want one for yourself, you'd have to pay $3,995.
Even though Barron is only 15 years of age, he's already the tallest person in his family.
Trump is "only" 6'3″. Earlier this year, the former president spoke of his son's height.
"Barron is 6-foot-7, can you believe it? And he's 15," Trump said, jokingly adding: "Eric (Trump) is short — he's only 6-foot-6."