Nick Cannon shares his final moments with 5-month-old baby Zen – 'holding my son for the last time'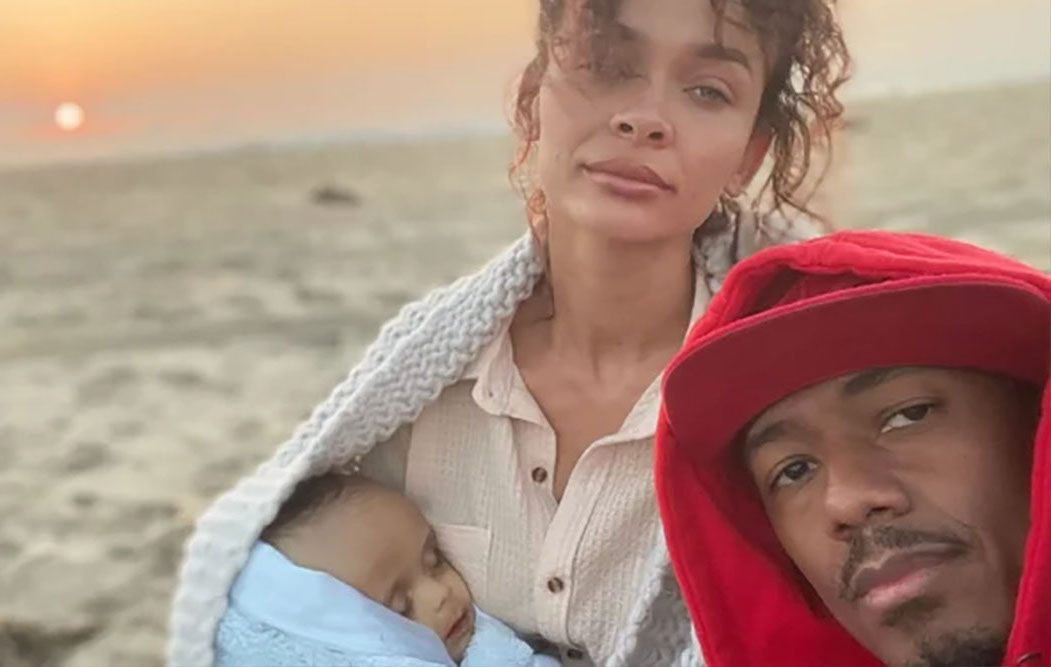 Nick Cannon is known for his big smiles and fun personality. As long-time host of "America's Got Talent" there was never a dull moment while this rapper and comedian was on our screens. But behind the scenes the 41-year-old father of seven was experiencing the unthinkable. His youngest child Zen passed away on Dec. 5, he was just 5 months old. Cannon shared on Thanksgiving that he and Zen's mom model Alyssa Scott were preparing themselves for the worst. Zen was born in June but just a few months after his birth his parents noticed he was having sinus issues.
A check up at the doctors revealed that his sinuses were fine but sadly Zen was diagnosed with hydrocephalus – a build-up of fluid in the brain.
Zen underwent surgery over Thanksgiving but sadly the "process sped up," Cannon explained.
The host of 'The Masked Singer' revealed in a heartbreaking video that he and Alyssa had taken their son to the ocean and held his hand for the last time.
He revealed the news on his show 'The Nick Cannon Show' and held back tears after showing a picture of his beautiful youngest son.
He revealed that he and Alyssa took a trip to the beach, where Nick held baby Zen for the final time.
Cannon said he has spent the weekend making sure he had the most quality time with his son.
"We woke up on Sunday, and I was just… I felt like I wanted to go to the water, close to the ocean. So we got a chance to go to the ocean," he said on his show which he also shared on his Instagram page.
"And usually on Sundays, I kind of handle everything I have to handle with the family and fly back to New York so I can be here for you all."
Nick broke down in tears, adding: "But I wanted to make sure I had the sun to rise and hold my son. And… Having the last… holding my son the last time…
"It was a beautiful setting and to spend that whole day was interesting because even when I was holding my son I was still preparing my day as it normally went – to come back and come here.
"I didn't know what it was gonna be, but I just… But even by the time I got in the car and was headed to the airport I had to turn around.
Nick continued: "I turned around, and not only did we get to see the sunrise, but we got to see the sunset, too. And I didn't know how I was gonna handle today, but I just wanted to grieve with my family."
Alyssa also shared her last moments with her son alongside her older daughter, before revealing the devastating news.
She could be heard lovingly saying: "Hi, you slept pretty good. Did you have lots of dreams? What were you dreaming about?"
Cannon also welcomed his youngest set of twins with DJ Abby De La Rosa the same month that Zen was born, stating in August 2021 that he doesn't "subscribe to" monogamy.
"Those women, all women, are the ones that open themselves up and say, 'I would like to allow this man in my world. And I will birth this child.' It ain't my decision. I'm following suit. I'm not going around like, 'Who am I gonna impregnate next?' Nah. It's usually scenarios. When you look at a family structure, the woman is always the one who leads and makes decisions."
Cannon was been married to singer Mariah Carey in 2008. The couple had twins together in 2011, but after six years of marriage the pair divorced.
Cannon also has two children with model Brittany Bell: a son, Golden, born February 2017, and a daughter, Powerful Queen, born December 2020.