Mom cradled her two kids as they were lifted from their bed by tornado and thrown into the air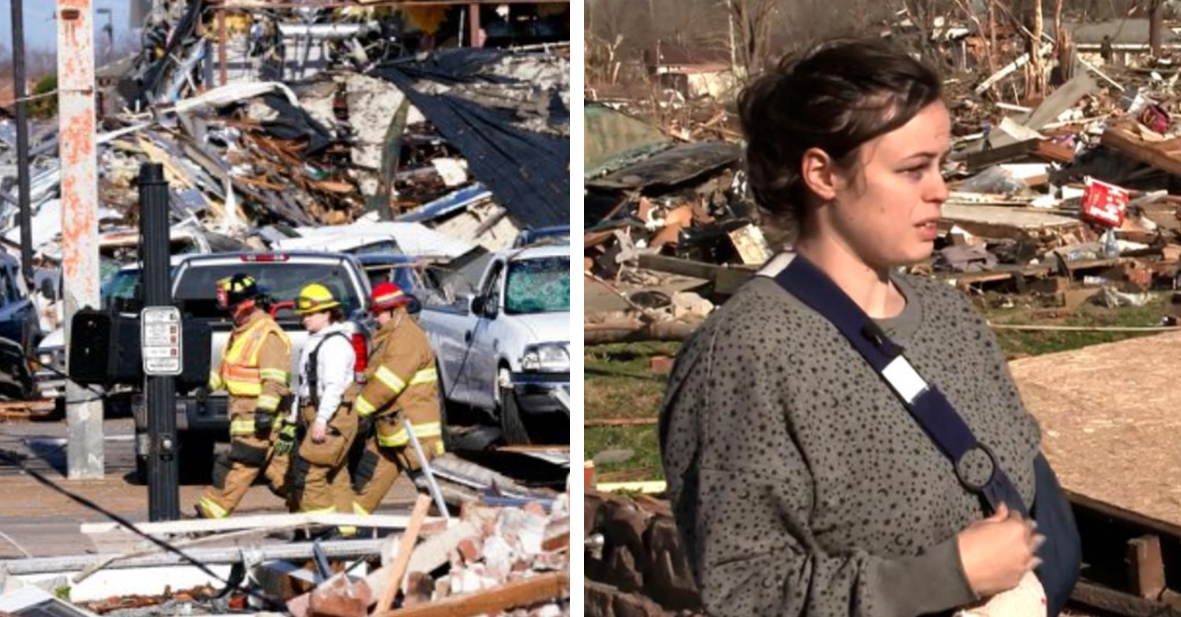 A mother-of-two has told the astonishing story of how she and her children survived the terrible tornado that ripped through Dawson Springs, Kentucky this weekend.
As per reports, when Breeana Glisson heard the tornado sirens blaring on Friday night, she gathered up her daughter, 2, and son, 4, and retreated to her bed.
There, she wrapped her arms around her children and waited in terror for the storm to pass. Suddenly, though, the tornado hit her home, causing the roof to collapse, crushing Breena's arm.
"And then, after that, in a millisecond, we were no longer in the bed or in our house," the mom said. "We were on the ground all the way up there somewhere."
"When I opened my eyes and looked around. I had no idea where I was. None," she continued. "All I could do was stand up and scream for help and try to find someone to help me and my kids."
It turned out Breeana's arm had been broken, and she'd also suffered injuries to her head and face. Her home, meanwhile, was completely destroyed.
Somehow, though, her children escaped injury.
"It's insane. I can't believe that me and my kids are OK," Breeana said. "I can't believe that there's no broken bones on my children. It's crazy."
"I think being on the mattress saved us because for the most part of flying through the air, we weren't just flying through the air, we were on the bed," she said.
Sadly, other families in the area weren't as lucky as Breeana and her children. As per reports, the death toll at the time of writing stands at some 74 people, with that figure expected to rise in the coming days as the rubble is cleared.
Tributes have poured in for the victims of the tornadoes, including those for 2-month-old Oaklynn Koon, who passed away from her injuries yesterday.
Oaklynn's family had asked the public for prayers on Sunday with their little girl in hospital, but they were forced to pull the plug on her life support and confirmed her passing early on Monday morning.