2020 Was Tied for the Hottest Year on Record. What Does That Mean for Utah?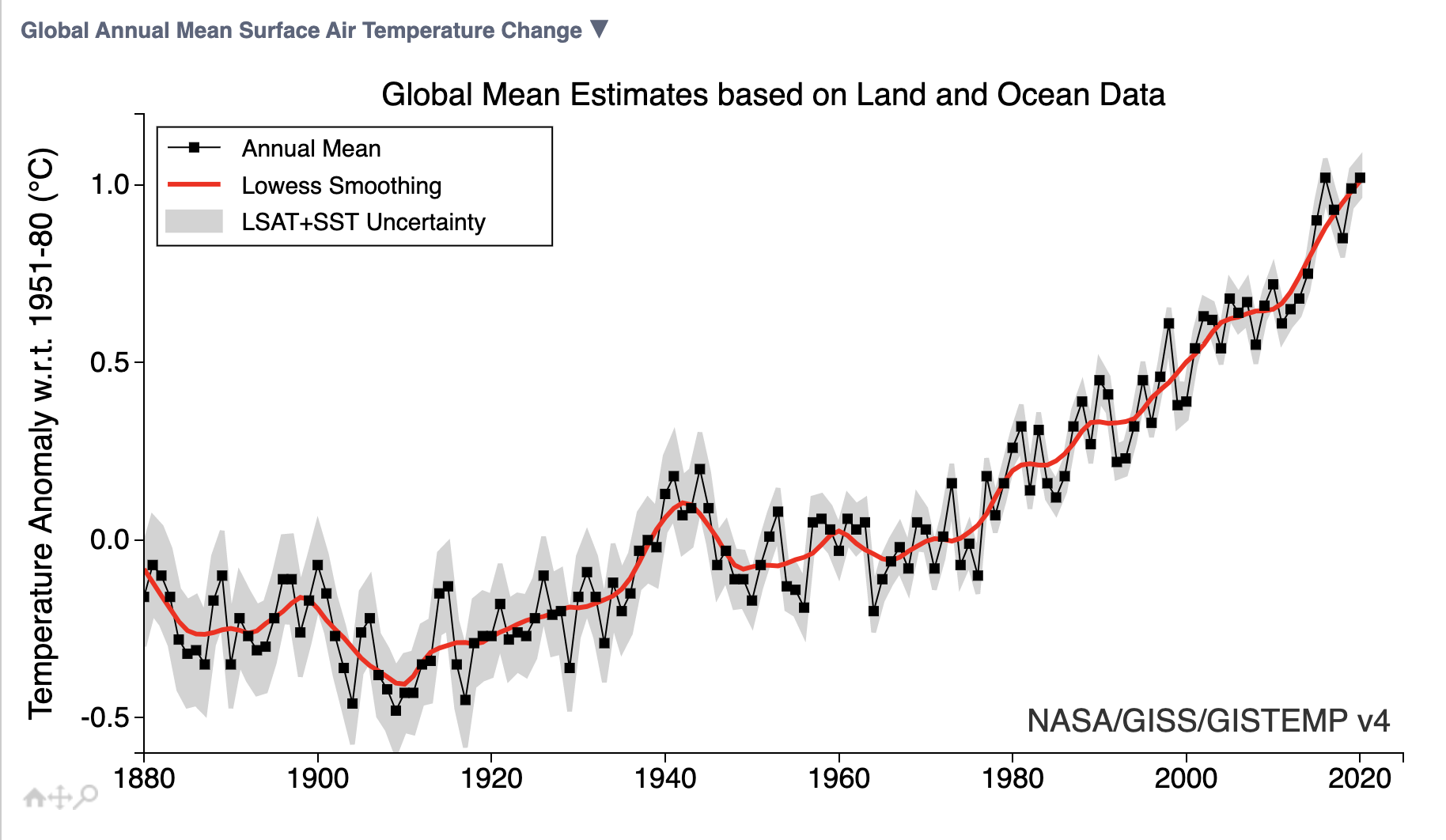 Utah – When NASA released their annual report on the average temperature of the Earth earlier this year, 2020 tied with 2016 for the hottest year on record. Although a few degrees hotter may not seem like much to most people, regions like Utah that rely on snow in the winters and survive wildfires in the summers are acutely affected.
NASA has been using a fleet of satellites, as well as air and ground observation locations across the globe, to study the average temperature of the Earth for the last 40 years. According to their data, the Earth has gotten hotter — more than two degrees Fahrenheit hotter since the late 1800s. 2020 tied 2016 for the hottest year on record.
NASA actually saw this rise in temperature coming decades ago. That's according to Dr. Gavin Schmidt, who is Director of NASA's Goodard Institute for Space Studies.
"So, unfortunately, it hasn't been surprising," Schmidt says. "We predicted this with model simulations based on projected increase of greenhouse gasses 30, 40 years ago. The patterns we are seeing, we're warming more over land than the ocean, more in the north than in the south, most of all in the arctic. These are the patterns that we expected to see."
He says although a change of two degrees over more than 100 years can seem insignificant to the average person, the effect on planet-wide weather patterns and climates can be drastic.
"I think people have a hard time kind of getting their head around the idea that a couple of degrees Fahrenheit really makes a difference, but for the planet it really does and we're seeing the impacts of those changes in temperature in heat waves, obviously, but also in wildfires and sea level rise and in intense precipitation and all sorts of intense drought," says Schmidt.
Additionally, these effects can be seen more drastically region by region. Utah's wildfires have gotten worse in recent years thanks to record dry spring seasons and hotter than average summers. Winters in Utah have also suffered with the statewide snowpack this winter 68% of normal, according to the National Water and Climate Center.
Schmidt says regional trends can be hard to predict, so there's a chance Utah and the rest of the western US could swing back the opposite direction, but the global numbers are pretty clear according to NASA's data.
"It's not very predictive of what's going to happen in one state or in one region, so there's still a lot of noise there when you are seeing warming trends in California," he says. "Across the west you're seeing trends in drought, but the global picture is one that is more easily tied, I think, to the large scale changes we are putting into the atmosphere."
President Joe Biden rejoined 2015's Paris Climate Agreement, a global effort aimed at combating the effects of climate change, soon after being sworn into office last month.
A link to NASA's report on the temperature of the Earth can be found here.