2021's fattest cities in America: Salt Lake, Provo, Ogden among the skinniest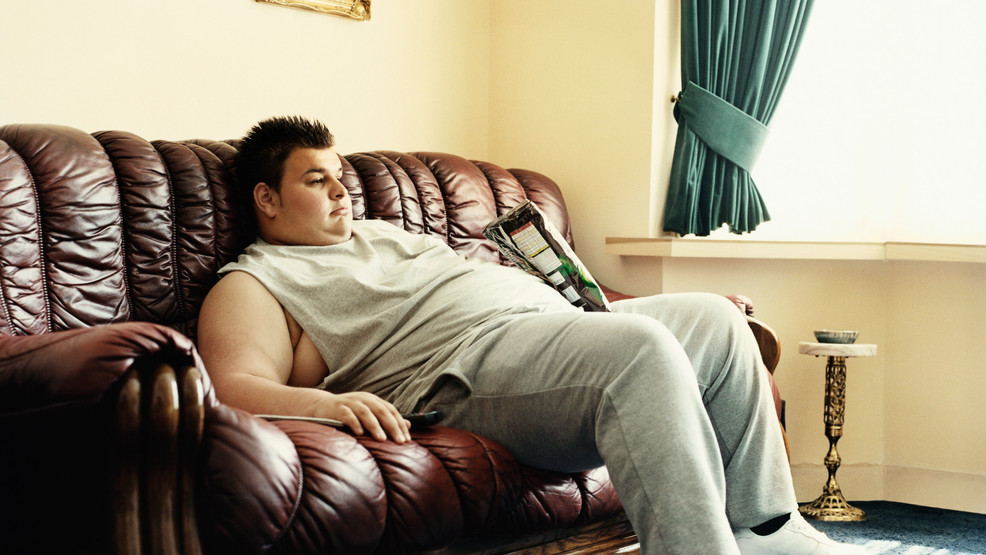 PROVO, Utah— While more than 40% of Americans are obese, Utahns are among the fittest in the nation, according to a new study.
The "2021's Most Overweight and Obese Cities in the U.S." study by WalletHub used 19 "key indicators of weight-related problems" to compare the top 100 most-populated metropolitan areas in the nation (see methodology below).
The fattest metro area in the country is McAllen-Edinburg-Mission, Texas, followed by Memphis, Tenn., and Baton Rouge, La. Of the top 20 most-obese cities in America, a whopping 18 of them can be found in the South. The other two most-obese cities in the top 20 neighbor Southern states; Tulsa, Okla., and Wichita, Kan.
Meanwhile, Salt Lake City is one of the least-obese cities in America, coming in at 91 out of the top 100 metro areas. The Provo-Orem area is right behind, ranked 89th, while Ogden-Clearfield is 82nd. Urban Honolulu comes in at 100th, making it the least-obese city on the list.
Provo has the lowest percentage of physically inactive adults in the nation, just beating out San Diego. Provo also came in at 95th for cities with the lowest percentage of adults with high blood pressure.
2021's MOST-OBESE CITIES IN AMERICA
McAllen-Edinburg-Mission, Texas
Memphis, Tenn.
Baton Rouge, La.
Little Rock-North Little Rock-Conway, Ark.
Shreveport-Bossier City, La.
Birmingham-Hoover, Ala.
Jackson, Miss.
Mobile, Ala.
Lafayette, La.
Knoxville, Tenn.
Chattanooga, Tenn., Ga.
Tulsa, Okla.
Augusta-Richmond County, Ga., S.C.
Greenville-Anderson, S.C.
Fayetteville-Springdale-Rogers, Ark.
Myrtle Beach-Conway-North Myrtle Beach, S.C.
San Antonio-New Braunfels, Texas
Wichita, Kan.
New Orleans-Metairie, La.
Nashville-Davidson–Murfreesboro–Franklin, Tenn.
Oklahoma City
Toledo, Ohio
Huntsville, Ala.
Louisville/Jefferson County, Ky., Ind.
Charleston-North Charleston, S.C.
Canton-Massillon, Ohio
Winston-Salem, N.C.
Fort Wayne, Ind.
Dallas-Fort Worth-Arlington, Texas
Columbia, S.C.
Detroit-Warren-Dearborn, Mich.
El Paso, Texas
Lexington-Fayette, Ky.
Indianapolis-Carmel-Anderson, Ind.
Greensboro-High Point, N.C.
Houston-The Woodlands-Sugar Land, Texas
Riverside-San Bernardino-Ontario, Calif.
Youngstown-Warren-Boardman, Ohio, Pa.
Charlotte-Concord-Gastonia, N.C., S.C.
Des Moines-West Des Moines, Iowa
Dayton-Kettering, Ohio
Richmond, Va.
Columbus, Ohio
Kansas City, Mo., Kan.
St. Louis, Mo., Ill.
Cincinnati, Ohio, Ky., Ind.
Cleveland-Elyria, Ohio
Akron, Ohio
Scranton–Wilkes-Barre, Pa.
Asheville, N.C.
Virginia Beach-Norfolk-Newport News, Va., N.C.
Atlanta-Sandy Springs-Alpharetta, Ga.
Milwaukee-Waukesha, Wis.
Las Vegas-Henderson-Paradise, Nev.
Baltimore-Columbia-Towson, Md.
Durham-Chapel Hill, N.C.
Raleigh-Cary, N.C.
New Haven-Milford, Conn.
Orlando-Kissimmee-Sanford, Fla.
Providence-Warwick, R.I., Mass.
Grand Rapids-Kentwood, Mich.
Phoenix-Mesa-Chandler, Ariz.
Reno, Nev.
Manchester-Nashua, N.H.
Hartford-East Hartford-Middletown, Conn.
Allentown-Bethlehem-Easton, Pa., N.J.
Jacksonville, Fla.
Austin-Round Rock-Georgetown, Texas
Tampa-St. Petersburg-Clearwater, Fla.
Philadelphia-Camden-Wilmington, Pa., N.J., Del., Md.
Albuquerque, N.M.
Anchorage, Alaska
Pittsburg, Pa.
Portland-South Portland, Maine
Omaha-Council Bluffs, Neb., Iowa
Spokane-Spokane Valley, Wash.
Worcester, Mass., Conn.
San Diego-Chula Vista-Carlsbad, Calif.
Los Angeles-Long Beach-Anaheim, Calif.
Bridgeport-Stamford-Norwalk, Conn.
Miami-Fort Lauderdale-Pompano Beach, Fla.
Ogden-Clearfield, Utah
Tucson, Ariz.
Chicago-Naperville-Elgin, Ill.
Springfield, Mass,
Boise, Idaho
New York, Newark, Jersey City, N.Y., N.J., Pa.
Sacramento-Roseville-Folsom, Calif.
Provo-Orem, Utah
San Francisco-Oakland-Berkeley, Calif.
Salt Lake City
Colorado Springs, Colo.
Washington, D.C.-Arlington-Alexandria, Va., Md., W.Va.
Portland-Vancouver-Hillsboro, Ore., Wash.
Seattle-Tacoma, Bellevue, Wash.
San Jose-Sunnyvale-Santa Clara, Calif.
Minneapolis-St. Paul-Bloomington, Minn., Wis.
Boston-Cambridge-Newton, Mass., N.H.
Denver-Aurora-Lakewood, Colo.
Urban Honolulu