Bill Requiring Burial Or Cremation Of Fetuses Now Exempts Miscarriages, But Not Abortions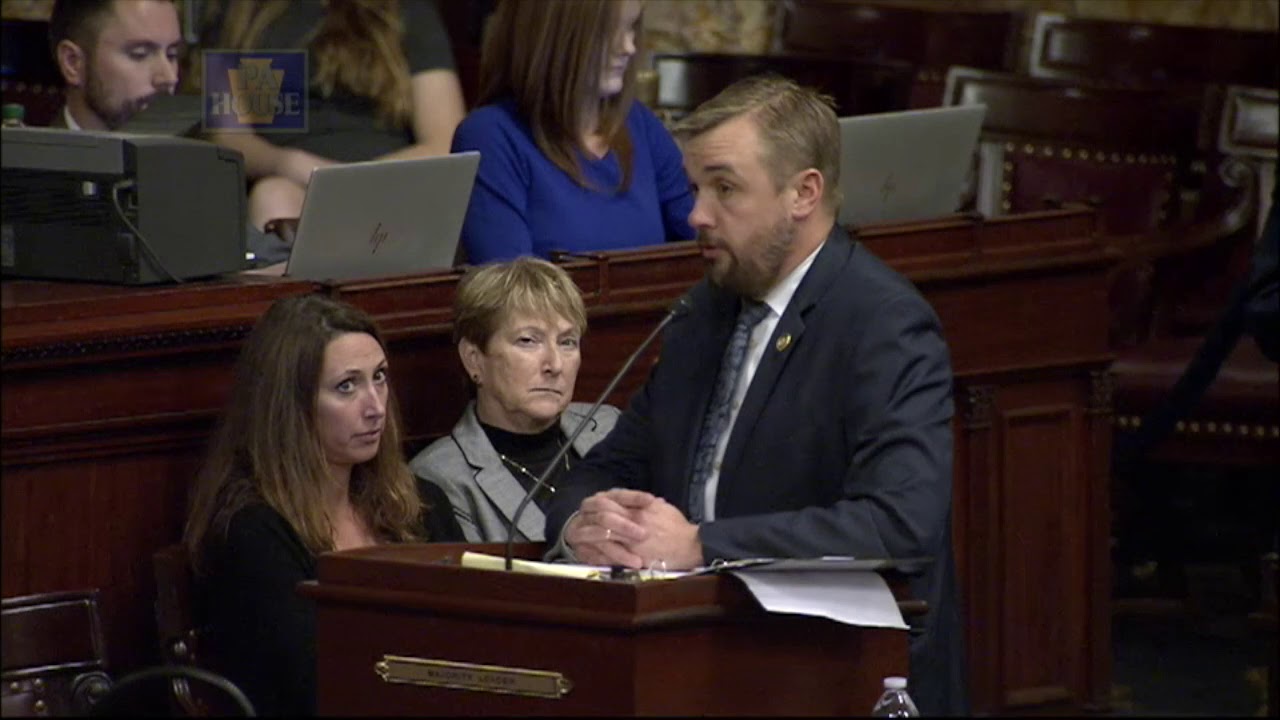 PROVO, Utah – A Utah bill requiring the burial or cremation of fetuses would now only apply to abortions, not miscarriages, after changes made on the House floor Wednesday morning.
The bill, sponsored by Sen. Curt Bramble, R-Provo, would require that doctors ask the parent how they would like the aborted or miscarried fetus to be disposed of, but doesn't require them to make a choice.
A previous version of the bill gave two options for the disposal of fetuses, regardless of whether they had been aborted or miscarried: cremation or burial. The amended bill allows parents of a miscarried fetus, or the medical facility, to choose to dispose of the fetus as medical waste or through cremation or burial.
But the House voted against giving that option to parents of an aborted fetus. Under the bill, the only options for disposing of an aborted fetus would be through cremation or burial.
"For many women, it is very important that their loss be considered and spoken about in terms of their baby passing away or their baby's death, and the bill right now correctly honors that choice," said Rep. Raymond Ward, R-Bountiful, as he introduced the amendment.
"But for other women, they do not want their loss to be spoken of in those terms," Ward said. "For them, they would prefer to think about and speak about this in terms of … the loss of their pregnancy as opposed to the death of their baby."
Opponents of the changes argued that disposing of fetal remains as medical waste does not treat fetuses with the dignity and respect they deserve.
"All human life deserves to be treated with dignity," said Rep. Karianne Lisonbee, R-Clearfield, the bill's floor sponsor. "Currently in Utah, the state of Utah has deemed it necessary and proper to take care of indigent burials… Should we not, as a state, create policy that makes sure that all human remains are treated with the same dignity we treat indigent burials and all human life?"
Lauren Simpson, policy director for the progressive advocacy group Alliance for a Better Utah, said allowing medical waste disposal for miscarried fetuses, but not aborted ones, amounts to punishing women who have had abortions.
"What we're left with is a bill that doesn't treat all fetal tissue equally," Simpson said. "It's not about the fetal tissue. It's just about women and about politicians disagreeing with a choice that a woman made … I wish we could extend the same mercy that we use when we talk about women who've had miscarriages to women who have had abortions."
Minority Leader Rep. Brian King, D-Salt Lake City, cautioned that the bill lays the groundwork for "problematic" public policy down the road.
"I don't understand what the downside of this amendment is, other than to drive an agenda that wants to put in place as a legislative body a subtle, non explicit, 'recognition' or promotion of the idea that from the moment of conception, a fetus has the right to the same constitutional, legal and policy recognition of being a separate individual, as the woman carrying the fetus," King said.
The House passed the bill 58-14, and it now heads back to the Senate, which passed an earlier version of the bill 22-6.