Celebration of life held for Utah NICU worker who died from COVID-19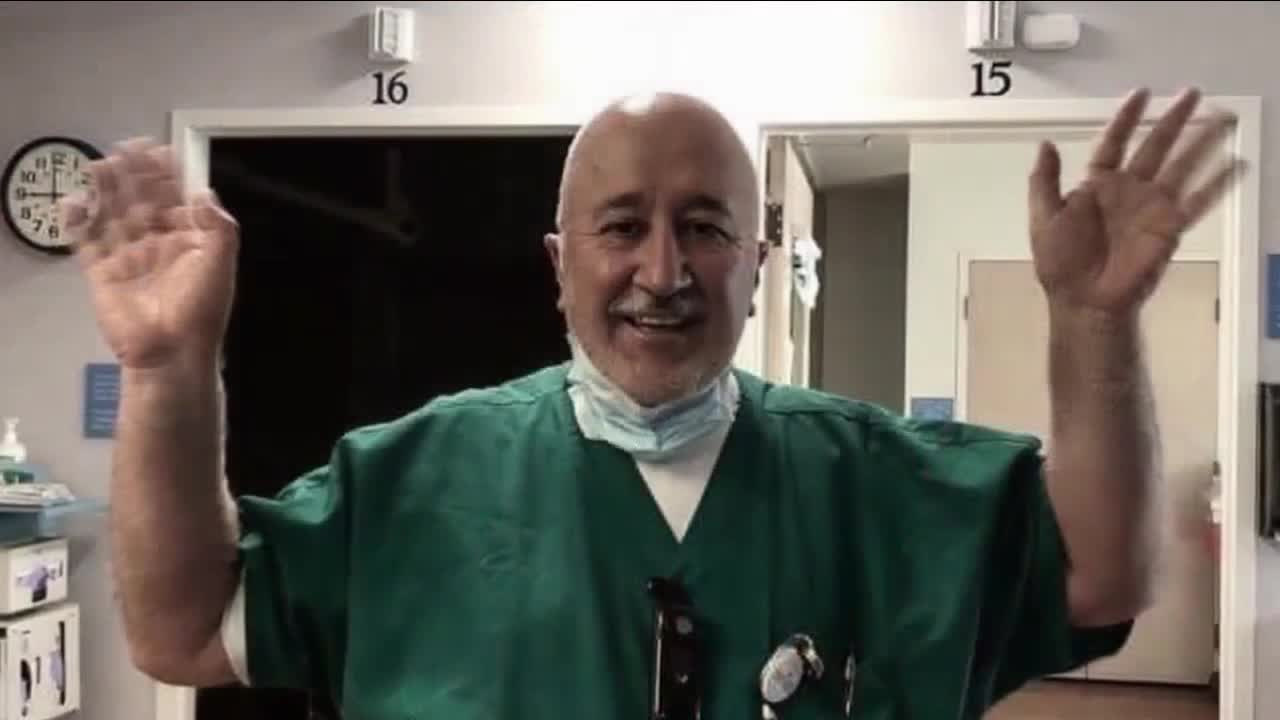 PROVO, Utah — Outside Utah Valley Hospital on Saturday, a group of family, friends and colleagues gathered with tissues in their hands and memories in their hearts to honor the loss of Rufino Rodriguez.
Rodriguez was a respiratory therapist for Utah Valley Hospital for 37 years in the neonatal intensive care unit (NICU).
He passed away on Jan. 23 from COVID-19 complications.
"People say that he was always the last one there — when everyone else ran out of ideas, he was still trying," his son told FOX 13 earlier this week.
Many people, including hospital workers, the Provo Fire Department, Provo Police and paramedics joined Rodriguez's family Saturday in a procession around the hospital and celebration of his life.
"We love Rufino. He just lit up our whole world, always had a great joke," one coworker said, holding back tears. "He'd come in and talk sweet to the babies and just always wanted to make everybody happy."
In his many years of service, he is credited with saving more than 37,000 babies — some even in his own family.
One of those was Mayra Rodriguez, a family member who recalled how Rufino had saved her son.
"[He] intubated him and helped him take his first breath," she said. "He was there for him, gave him his bath, he was there for us every single day."
"He had an incredible skill to think clearly while he was intubating and saving babies," her brother Carlos added.
But while tears were being shed, some led family and friends in chants and songs.
"Rufino would have loved this because he was a party boy like me!" one of them said.
Many words were shared about him throughout the day, but the one most often was "hero." As a man who saved so many lives, family members told us they have received dozens of texts since he passed from people he saved as babies that had grown up.
"It means a lot to us. We lost a very important member of our family, and it's wonderful to feel how loved he was by the community," Carlos said.
"It helps it be a little more bearable to know that everyone loves him," Mayra added.
Staff from Utah Valley Hospital also gifted Rodriguez's family one of his light tools used to help intubate babies as a reminder of the light he was to all those he cared for in his many years in health care.