Compromise Bill To Revise Proposition 4 Keeps Partisan Gerrymandering Ban Intact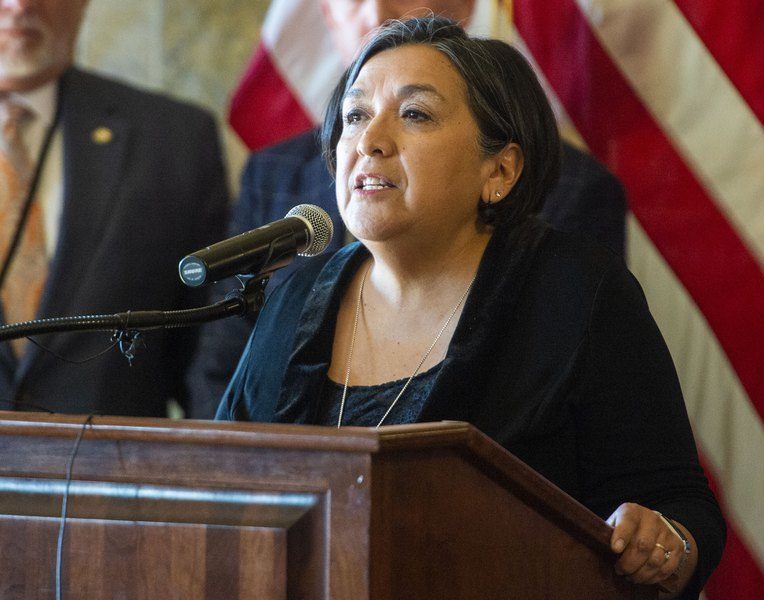 PROVO, Utah – Under a new compromise reached by a bipartisan group of Utah lawmakers and the group behind a new anti-gerrymandering law, an independent redistricting commission is required to adopt its own rules to ban partisan gerrymandering.
The bill comes after negotiations stalled last week and some feared a full repeal of Proposition 4. Better Boundaries is the group behind the law, which was narrowly approved by voters in 2018. It creates an independent redistricting commission that draws congressional and legislative district lines. Those maps have to be approved by the Legislature.
"[The bill] will preserve the intent of the citizens initiative," said Sen. Curt Bramble, R-Provo, who is sponsoring the revision bill. "The citizens will have an independent redistricting commission that will be funded, it will be staffed. And the individuals on that commission will have the opportunity to have their voice and to have their work product presented to the Legislature."
Negotiations had stalled over whether to require the independent redistricting commission to adopt rules banning partisan gerrymandering. Lawmakers said partisan gerrymandering can't be adequately defined and therefore had constitutional problems. But Better Boundaries contended the law had to be constitutional in order to make it on the ballot in 2018.
Bramble's bill does require the commission to adopt rules that ban drawing partisan districts — but it leaves defining partisan gerrymandering up to the commission.
"This agreement has ensured that we're honoring the will of people while still making the necessary amendments … and this [law] will be on solid ground," said Rep. Francis Gibson, R-Mapleton.
Better Boundaries said Bramble's bill preserves the core tenets of the law: an independent redistricting commission that is prohibited from drawing districts to favor a political party or an incumbent.
"It is going to be contingent on the public to hold the commission accountable," said Better Boundaries Executive Director Rebecca Chavez-Houck. "We have given them the guidelines, we have given them the standards to which they need to account. They may evaluate how they will implement those standards, but they will be accountable to those."
Chavez-Houck encouraged the public to get involved in the redistricting process by attending public meetings and providing their input on potential district maps in 2021.
Rep. Carol Spackman Moss, D-Holladay, said the negotiations were bi-partisan and collaborative.
The negotiations were "heated, but civil," Moss said. "This exchange was necessary and it brought us to a solution and a compromise we have today. And if there's anything I've learned in my 20 years in the Legislature it's that in order to accomplish almost anything, there has to be compromise."