Exchange program puts 2,500 electric lawnmowers into Utah service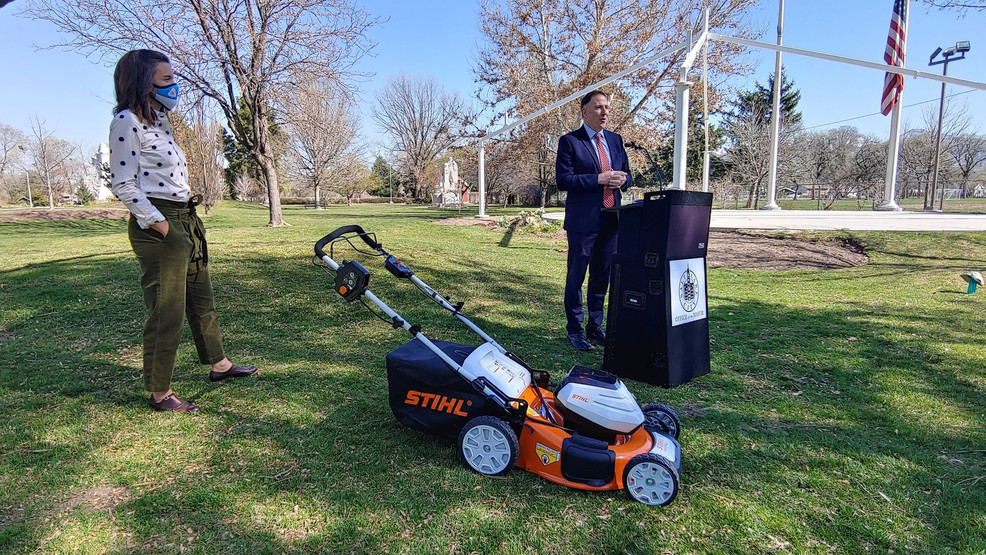 SALT LAKE CITY, Utah — There will be 2,500 fewer gas-powered law mowers in the state after that many offered rebates were gone Monday in an exchange to electric-powered mowers.
Utah's Division of Air Quality offered the exchange program that offered a $300 rebate when residents recycled a gas-powered mower and purchased an electric one to replace it. Alternatively those purchasing an electric mower could get up to $150 rebate from the state.
"Thank you for your interest in this Air Quality initiative!" the state's website read. "The program is now full."
The program is meant to help ease pollution in the state and was offered to those in Davis, Salt Lake, Tooele, Utah and Weber counties. Participants were allowed to sign up at noon and shortly after, the 2,500 spots were gone. Participants were required to show receipts, empty gas and oil from gas motors and to take the old machine to a recycler or have it picked up.
Those who follow the steps and upload proof will get a $300 or $150 check two to four weeks after qualifying.
The exchange is part of 2014 CARROT program from the Utah Legislature that provides incentives through grants, rebates, exchanges and low-cost purchase programs to assist public health and reduce emission from heavy-duty engines and non-road equipment.
Other exchanges include oil and gas engine exchange, wood stove conversion assistance program and Cache County vehicle repair and replacement assistance program. Residents who wish to sign up for email notifications about discounts and exchanges can join the mailing list at: tinyurl.com/3s3su7fp.