Government could not force you to get COVID-19 vaccine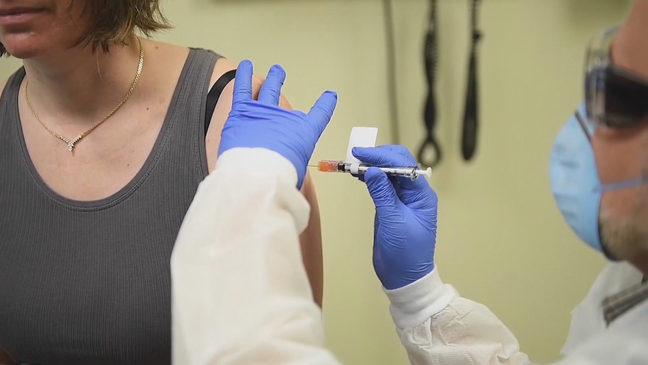 Utah – State and local governments in Utah could not force you to get a COVID-19 vaccine shot, under a new bill introduced at the Legislature.
"I don't see this as an anti-vaccine bill," said Rep. Robert Spendlove, R-Sandy, the sponsor of HB 308. "I think it actually helps someone to make the decision that's best for them."
Under the measure, the governor, the Legislature, courts, educators including school districts, cities, and counties could not require people to get coronavirus vaccines.
The bill would not apply to private businesses, which conceivably could require vaccinations for employees.
Spendlove said there are no cases now of governments in the state threatening a vaccine mandate, maintaining his plan is preemptive.
"One of my frustrations over the past year, as we were going about the process of dealing with the virus, we were trying to catch up in terms of policy and legislation with what was happening," he said.
Some objections to the vaccines seem reasonable, he said, such as health concerns or a sense vaccines were rushed to development and production.
"I'll probably get it when it's available to me," said Spendlove, "and I'm encouraging people to get vaccines, but we just don't want to require it."