Only worst cases of COVID-19 put pregnant women at risk, study finds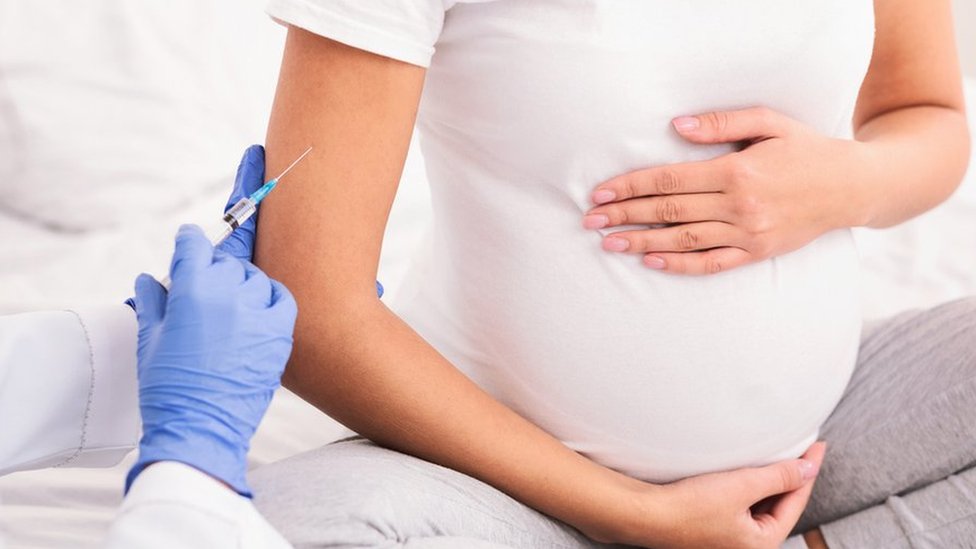 PROVO, Utah – University of Utah Health Dr. Torri Metz, the lead author of a new national study on COVID-19 and pregnancy, said Friday that women who've experienced mild or moderate bouts with the virus don't face a higher risk of complications.
"In some ways, I think this is reassuring," Metz said, to pregnant women who don't get that sick after catching the coronavirus. However, she said there was also the concerning finding that pregnant women with severe or critical cases of COVID-19 have a higher risk of complications and even death.
"When people get COVID-19, we don't know how severe it will be and we don't have a way to prevent it from becoming severe," Metz said. "So it's really important for patients who are pregnant to try to minimize exposures and wear a mask at all times."
The study comes as the Utah Department of Health reported 1,517 new COVID-19 cases Friday, and a total of 35 additional deaths — including 16 that should have been reported Thursday but were omitted due to a data transmission error and six that occurred before Jan. 1.
Utah's death toll from the virus now stands at 1,655.
Another 9,384 people have been tested for the virus in Utah, and the rolling seven-day average for positive tests is 1,550 per day and 18.19% for percent of positive laboratory tests. Currently, 446 people in Utah are hospitalized with COVID-19.
Metz, a maternal-fetal medicine subspecialist and associate professor, said the study results were largely limited to women in their third trimester so there's no data on the effects of catching the coronavirus earlier in a pregnancy on, for example, birth defects.
Asked during a virtual news conference whether women might want to postpone pregnancies during the pandemic, Metz said there's no "one-size-fits-all" answer.
She said while there is no recommendation that women avoid getting pregnant, they should understand that COVID-19 can elevate the risk. The same applies to deciding whether to be vaccinated against the coronavirus during pregnancy.
"I'm very happy pregnant women in the United States have the opportunity to choose a vaccine," Metz said, even though there is little data about how safe it is for them. The American College of Obstetricians and Gynecologists recommends pregnant women get vaccinated, but the advice is different internationally.
Pregnant women need to be included in clinical vaccine trials from the start, "so that we don't end up in this situation, where we don't have safety data and we have to counsel women," she said, adding the study findings should be weighed against the unknown effects.
The study reviewed the medical records of 1,219 pregnant women from 33 hospitals in 14 states who tested positive for COVID-19 and delivered between March 1 and July 31, 2020. Of that group, 47% were asymptomatic, 27% had a mild case of the virus, 14% a moderate case, 8% a severe case and 4% were critically ill.
Four women in the study, 0.3%, died from COVID-19. That's a much higher death rate than the 17.4 deaths per 100,000 live births for women without the deadly virus reported by the Centers for Disease Control and Prevention.
The CDC had already identified COVID-19 as putting pregnant women at greater risk of dying and experiencing serious complications compared to women who are not pregnant and contract the coronavirus. The study details who is at the most risk.
According to the findings, the pregnant women who became severely or critically ill with the coronavirus were older, overweight and more likely to have asthma, high blood pressure, diabetes or other underlying medical conditions.
Not only were they more likely to die, they also faced serious complications that can cause long-term health problems for both mothers and their babies.
Metz said 60% of those women who had been severely or critically ill with COVID-19 required a cesarean delivery, 50% of their babies had to be treated in the neonatal intensive care unit, 42% had a preterm birth and 40% developed high blood pressure during pregnancy.
"These weren't small proportions that we were talking about. In that very ill group, they really are at very high risk for pregnancy complications," the doctor said.
The study also found that 1% of the newborns tested positive for COVID-19, she said, but that doesn't necessary mean the virus was transmitted in utero.
The study, funded by the Eunice Kennedy Shriver National Institute of Child Health and Human Development, was presented Friday at the annual meeting of the the Society for Maternal-Fetal Medicine.
The Utah COVID-19 deaths reported Friday are:
• Sixteen Salt Lake County residents, all but one of whom were either hospitalized or living in a long-term care facility at their time of death. All but four were 65 or older. Three were 45-64 and one man was between the ages of 25 and 44.
• Five Utah County residents all age 65-84. Three were men hospitalized at time of death. Of the two women, one was hospitalized and the other a long-term care facility resident.
• Four Weber County women ranging in age from 45 to over 85, with three in long-term care and one hospitalized at time of death.
• Two Davis County residents, a woman over 85 in a long-term care facility and a man between 45 and 64 who was hospitalized.
• Two Box Elder County men between ages 65 and 84, both hospitalized at time of death.
• A man and a woman from Tooele County. The woman was over 85 and hospitalized while the man was between 65-84 and in a long-term care facility.
• A Carbon County man, 45-64, hospitalized.
• An Iron County man, 65-84, hospitalized.
• A Summit County man, 65-84, hospitalized.
• A Washington County woman age 45-65, long-term care facility resident.