Salt Lake County Mayor urges continued face mask wearing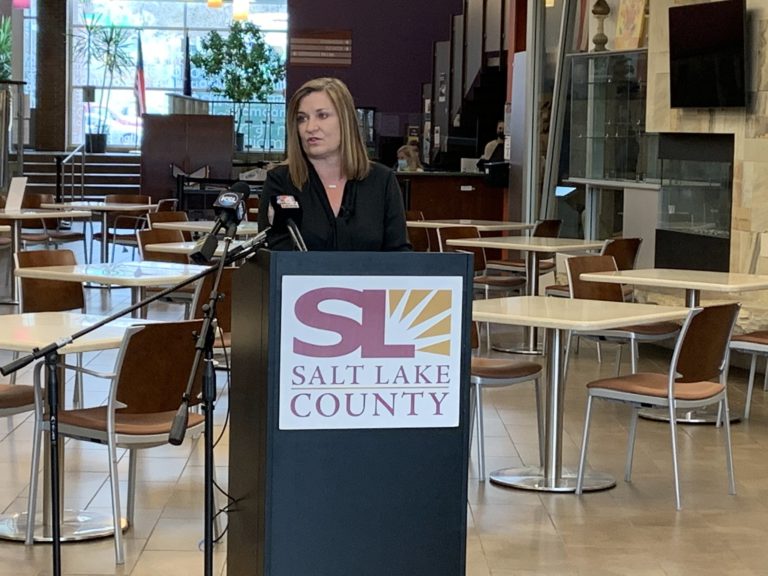 SALT LAKE COUNTY, Utah – Salt Lake County Mayor Jenny Wilson wants people to still wear face masks when they are out in public, even after the statewide mask mandate ends on April 10th.
She says later this week, Salt Lake County's Health Department and County Council will determine if a mask mandate continues in Salt Lake County.
"Regardless of their decision, Salt Lake County residents should continue to wear masks while in public until many more of our residents receive the vaccine and we are closer to herd immunity. Businesses, large and small, should continue the requirement as well," she said in a written statement and a video posted to Twitter Monday night.
Wilson said in the spirit of the NCAA National Championship game, she would use some sports analogies: "Let's not lose the game in the 8th inning, and let's not spike the ball before the end zone."
Hospitalizations and deaths are declining in Utah as vaccinations increase. But Wilson said not all service workers have received the vaccine yet, and kids cannot get it yet, so there is still risk.
Public schools will still require masks after April 10th. Businesses can also keep requiring them and people can still choose to wear them.