Utah Basketball's Stars Struggle In Loss To BYU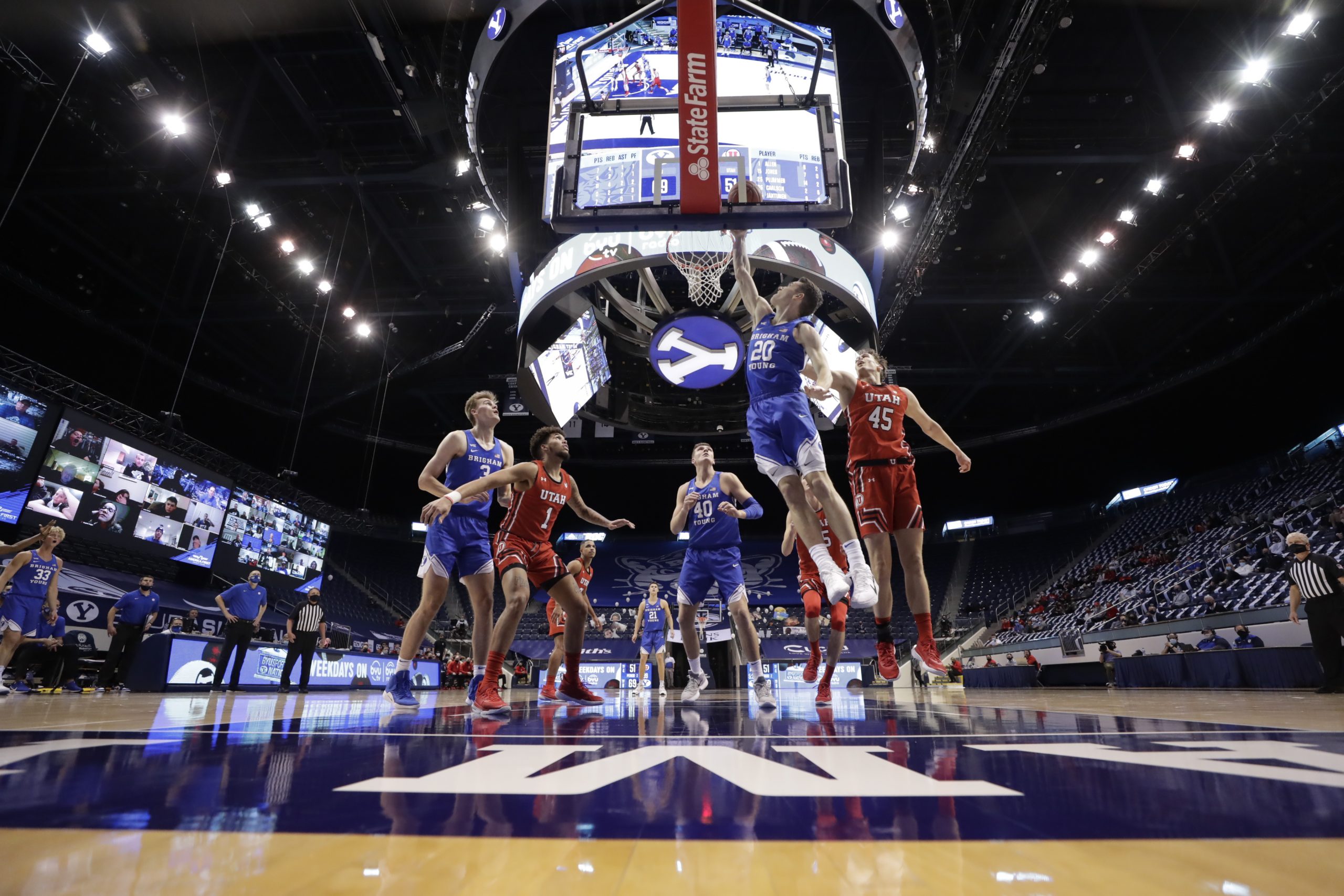 PROVO, Utah – The University of Utah men's basketball team suffered their first loss of the season, falling to BYU 82-64 in Provo.
Alfonso Plummer led the Utes with 19 points and 5 rebounds on 7-of-15 shooting from the field and 4-for-8 from the three-point line. Riley Battin added 14 points off the bench. They were the only two Utah players to score in double figures.
For BYU, Connor Harding scored 17 points to lead the Cougars. Spencer Johnson chipped in 16 points and 6 rebounds while Richard Harward poured in 15 points and 7 rebounds.
What changed the game was a BYU run midway through the first half. Utah went on a scoreless drought that lasted over four minutes. During that span, BYU went on a 10-0 run and was up by 8 with under seven minutes left in the opening half.
As a team, Utah shot just 36 percent from the floor, 32 percent from downtown and 58 percent from the free throw line. On the flip side, BYU made 55 percent of their field goal attempts, 39 percent of their three's and 92 percent at the charity stripe.
One of the things the Runnin' Utes struggled with through the first two games was rebounding. Against BYU, the Cougars outrebounded the Utes 44-28. They had 36 defensive rebounds and 8 offensive boards. Utah pulled down 17 boards on the defensive end and 11 offensive rebounds.
In Utah's 102-95 overtime win over BYU last season at the Huntsman Center, Rylan Jones and Timmy Allen combined for 52 points on 21-of-35 shooting from the field.
On Saturday afternoon, the duo combined for 16 points on 5-for-21 shooting from the floor. Jones made his first three-point attempt early in the game before missing his last four attempts from beyond the arc.
BYU Bigs Control The Game
The Cougars showed their size in the win over the Utes. Matt Haarms had 7 points and 4 rebounds. Kolby Lee also scored 7 points while pulling down 4 rebounds. Richard Harward was a force for BYU with 15 points but Mark Pope's team made it a point to attack the Utes in the paint and they did that by scoring 36 points in the paint compared to Utah's 24.
BYU's bench also had an impact with 41 points coming from their second unit. Utah had 16 bench points with 14 coming from Riley Battin and 2 from Jaxon Brenchley.
The Utes dropped to 2-1 on the season. They will return to the Jon M. Huntsman Center on Tuesday, Dec. 15 to battle Utah Valley. Tip-off is set for 5 p.m. MST and will be broadcast on the Pac-12 Networks.