Utah County Woman Arrested For Arson After Abandoned House Burned Down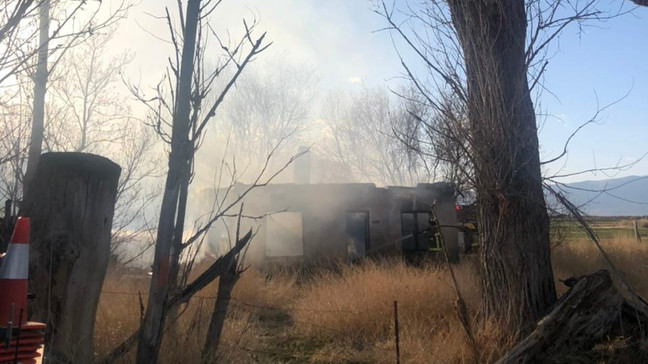 PROVO, Utah – On April 3, 2021, around 5:30 PM, Central Utah Dispatch received a 911 call reporting that an abandoned house was on fire in Lakeshore, on 4800 West, east of Lincoln Beach in Utah County.  Spanish Fork and Salem Fired Departments responded to put the fire out.  The home was a total loss.  Witnesses reported seeing two young women leaving the house around the time the fire started.  The Utah County Fire Marshall responded to investigate the fire, with a Deputy from the Utah County Sheriff's Office. They were able to identify the two seen leaving the house shortly before it was seen burning.  One of the women, Felecya Lee Paige, 18, of Lakeshore, west of Spanish Fork, was arrested and booked into the Utah County Jail on charges of arson, a second degree felony, and contributing to the delinquency of a minor, a class B misdemeanor.  The juvenile involved in the fire will face a charge of reckless burning, a class A misdemeanor.  Bail for Paige has been set at $10,010.00.
For questions contact Sergeant Spencer Cannon, Public Information Officer, Utah County Sheriff's Office.