Utah expands free rapid COVID-19 testing as case positivity rates spike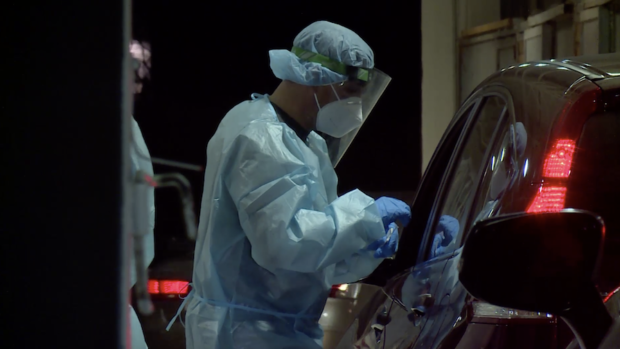 PROVO, Utah – Utah health officials announced expanded free rapid antigen testing for COVID-19 to address concerns about the uptick in the COVID-19 case positivity rate.
"If you want to get tested, go get tested," UDOH spokeswoman Charla Haley told KSL-TV.
Increasing cases across the state
The Utah Department of Health (UDOH) reported the highest test positivity rate since the start of the pandemic on Monday. Utah's 7-day rolling average of positive laboratory tests rings in at 30.80%, which is the ninth highest in the nation, according to Intermountain Healthcare.
"There is a good likelihood that there are people out there who are actually positive for COVID but who haven't been tested and don't know they're positive so they're actually spreading the virus," Haley said. "If they don't know they're positive with COVID, they won't take the extra precautions and stay away from people like we need them to."
Haley said the point of expanding free testing is to identify community spread, especially from asymptomatic individuals.
"Identifying these individuals will help slow the spread of infection in the community," Haley explained.
However, Haley did note antigen tests are not as effective in detecting COVID-19 as PCR tests. Therefore, healthcare workers will refer a PCR test to those who have symptoms and test negative or don't have symptoms and test positive on the rapid antigen test.