Utah Highway Patrol assigns Badge 001 to new Gov. Spencer Cox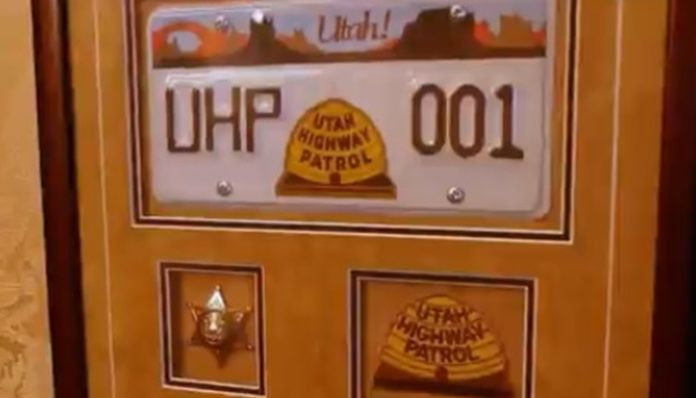 UTAH— Utah Highway Patrol troopers have assigned Badge 001 to Utah's new governor, Spencer Cox, who was inaugurated Monday.
"A trooper's badge/car number is a source of pride and a show of seniority amongst the ranks," says a tweet from UHP. "We are honored to provide Badge 001 to our Commander and Chief, Utah's governor. Listen as @GovHerbert reported "10-42″ (off-duty) today. It has been our pleasure to serve under you, Sir!"
A follow-up tweet says: "We are excited to now be serving under @GovCox, our new Commander and Chief. Listen as he reported "10-41″ (on-duty) this afternoon. We're ready to go, Sir!"
The two videos can be seen below.
In the first, Herbert can be heard saying: "I just want to say to you it's been an honor, to serve alongside the great men and women of the public safety and our highway patrol; my best wishes and gratitude and thanks for your service, I ask for God to continue to bless your service and say I'm 10-42."
In the second video, Cox says: "We have an amazing state. The best public servants in the world; God bless our first responders, our highway patrol, this is car one, 10-41, let's go."