Utah reaches COVID-19 milestone, officials ask for continued vigilance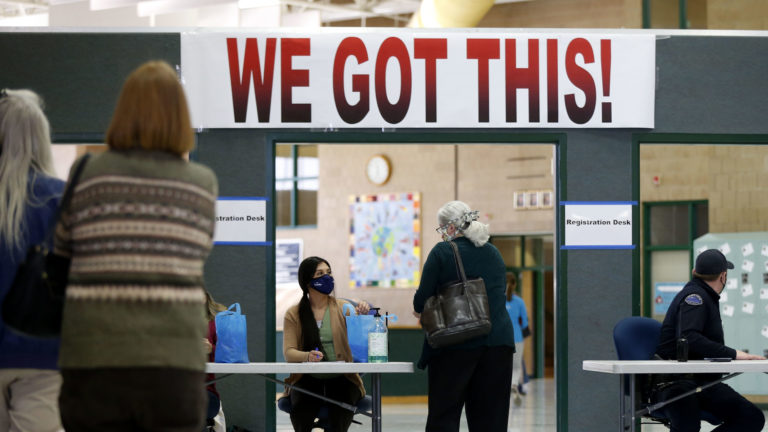 PROVO, Utah— The Utah Department of Health (UDOH) reports that by Sunday, March 14, a COVID-19 milestone was reached because more than one million doses of the vaccine had been administered to residents of Utah.
"For those of you who have already gotten your shots, thank you," UDOH said in its daily update. " For the rest of you, please get the vaccine when it's your turn. It's how we get our lives back."
The exact number of administered vaccines that helped obtain this COVID-19 milestone, 1,009,029 is 15,861 more doses than were reported on Saturday. Right now, 667,949 Utahns have received one dose, and 365,176 have been fully vaccinated
In their update on Sunday UDOH noted a duplication error that they said affected some providers. "The error has been fixed and the duplicates removed," UDOH said in an email. "This has removed 17,095 [vaccine] deliveries and 1,570 administrations.
Other COVID-19 trends in Utah
The UDOH also reported that there are an additional 396 new cases of COVID-19, bringing the total number of Utahns infected with the virus to 378,379.
Nearly 2,300,000 Utahns have been tested for COVID-19. The number reported on Sunday, 2,289,803 represents an increase of 4,089 Utahns tested for COVID-19 since the last reporting date.
The number of total tests today is 4,007,693.
The rolling 7-day average for the percentage of positive tests, when considering "people over people," is 8.5%. That average is 4.12% for the percent of positivity when considering "tests over tests."
On Sunday there were 167 Utahns hospitalized with COVID-19.  Since the beginning of the global pandemic, 15,104 Utahns have been hospitalized for the virus.
Since the report provided by Utah health officials on Saturday, six more Utahns have died from COVID-19.  Here is the breakdown of the most recent Utah deaths:
Female, between 65-84, Utah County resident, long-term care facility resident
Male, between 45-64, Utah County resident, hospitalized
Male, between 45-64, Utah County resident, hospitalized
Male, between 45-64, Salt Lake County resident, hospitalized
Male, older than 85, Davis County resident, long-term care facility resident
Male, between 65-84, Utah County resident, not hospitalized