Utahn gets treatment, probation for death of roommate at state psychiatric facility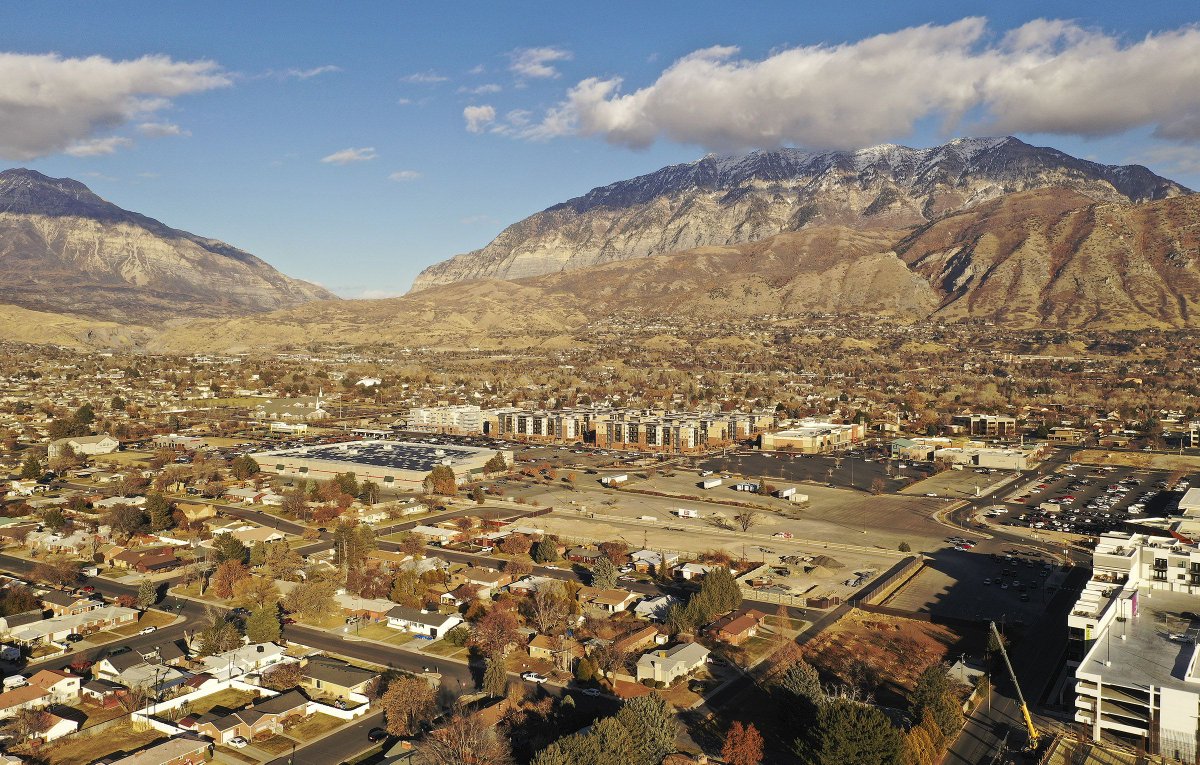 PROVO, Utah — An Orem man will remain in the Utah State Hospital and serve five years of probation for the 2011 death of his roommate at the psychiatric facility.
Fourth District Judge Christine Johnson sentenced James Clive Norman, 43, in Provo on Thursday, ordering him to wear an ankle monitor in the event he is released from the hospital.
Johnson called the sentence "the best way to balance the interests of not only Mr. Norman but the community at large."
Norman, 42, pleaded no contest in October to a reduced charge of manslaughter, a second-degree felony, in the death of 28-year-old Omar Abas Sharif. As part of a plea bargain with prosecutors, he agreed not to fight allegations that he killed Sharif on March 18, 2011.
"Defendant's mental illness significantly contributed to his delusion that his roommate at the Utah State Hospital was a threat to him and defendant strangled his roommate, killing him," court documents say.
Norman, who has schizophrenia, agreed not to fight allegations that he committed murder, the documents say. But there were mitigating factors, including that his view of Sharif as a threat, if true, would have rendered Norman's actions legally justified.
Norman wore close-cropped hair and a black jacket, appearing in court via videoconference from the hospital.
"I'm really sorry about what happened," he said. "I'm thankful to be able to receive treatment, and that's all I have to say."
Over nearly a decade, Norman bounced from the hospital, where doctors helped him regain legal competency, to the Utah County Jail, where his condition worsened to the point where he was no longer fit to face the charges in court.
His case illustrated the long wait times many mentally ill Utahns faced as they waited for a bed to become available in the hospital, documented in a special Deseret News report. Following a lawsuit from Utah's Disability Law Center, it has since cut down wait time to less than a month.
Prosecutors and Norman's defense attorneys agreed that the combination of treatment and probation would allow for authorities to monitor Norman and help ensure he continues to take medicine and undergo therapy for schizophrenia.
If sentenced to prison time, it's possible he could ultimately be released without any supervision at all when his sentence of a maximum 15 years ends. At that point, probation and parole agents don't have the authority to supervise a person.
"Putting James on probation now makes the most sense," said defense attorney Mike Brown.
Norman is now in the state hospital on a civil commitment, meaning a different judge ordered him to get treatment there after a doctor has found his mental health makes him a danger to himself or others. The commitment is set to last for six months, but can be extended repeatedly.
The judge suspended his prison sentence of 1-15 years, meaning it won't take effect unless he violates terms of his probation.