Weed Social in Ogden, Seafood Festival Returns, and Alton Brown Coming to SLC!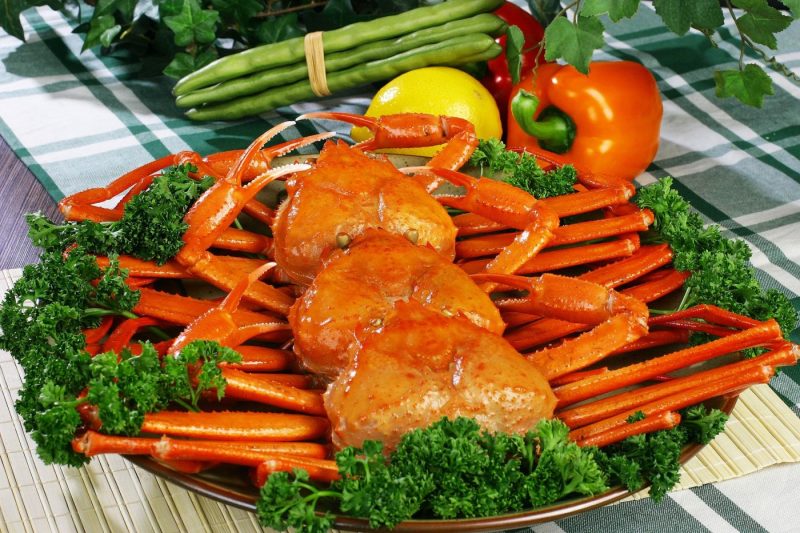 PROVO, Utah – WB's Eatery in Ogden will be hosting their very first Weed Social Tuesday on April 20th beginning at 6:00 p.m. What is a weed social? you ask. Here is the info from the good folks at WB's.
"Infuse CBD into your lifestyle! Pre-register to attend an all-things Cannabis, CBD focused evening! (CBD legalized in Utah December 2018.)  Enjoy a five-course bites menu paired with three classic cocktails (or N/A cocktails). CBD oil is available for purchase to participate in a CBD cocktail and salad-making course. We are offering an experiential and educational 'social' showing the versatility of food and cocktail making featuring CBD products."
"The total experience is priced at $65 per guest ($40/food & $25/beverages).. Expect to hash out and hang out as we discuss the cannabis plant, its benefits, and its uses. Socials will include a speaker or special guest and some free swag!"
If you're a food lover you probably know of Alton Brown. He's a popular Food Network television host and best-selling author of several books about food and cooking.
Well, Alton Brown is hitting the road with a new culinary variety show called Alton Brown: Beyond the Eats and making a stop in Salt Lake City on November 20th at the Eccles Theater for two shows at 3 p.m. and 8 p.m.  Audiences can expect more comedy, more music, more highly unusual cooking demos, and more potentially dangerous sciencey stuff.  Prepare for an evening unlike any other and if Brown calls for volunteers… think twice. Tickets are available at arttix.org. he popular Annual Seafood Festival has returned to Tucanos Brazilian Grill. During the Seafood Festival, for dinner only, Tuscano is including Mahi Mahi, North Atlantic Whitefish, Grilled Tilapia, Porto Alegre Sweet Rubbed Salmon, Peel & Eat Shrimp, tasty Sushi Rolls, hot seafood dishes, plus delectable seafood salads with each Churrasco & Unlimited Salad Festival at no additional cost. In addition, half-priced ($4) Shrimp Skewers are available. Tuscanos offers curbside or pickup meals as well.