1 Year Into Pandemic, Cloth Masks Provided Unexpected Boon To Utah Company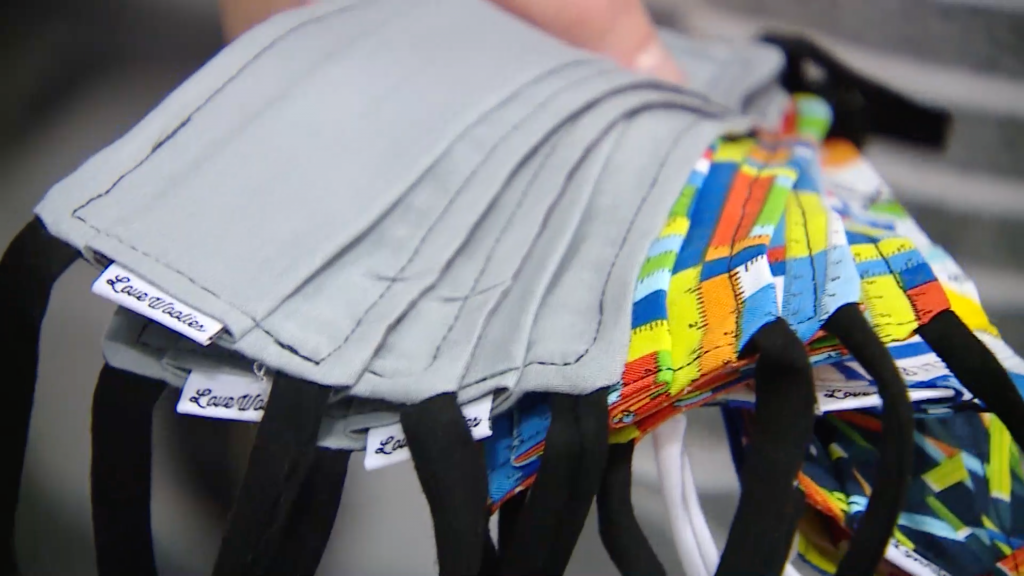 PROVO, Utah — Almost all businesses have struggled to navigate through the pandemic and many have had to respond to the adverse economics creatively.
A year ago, Love Woolies wasn't sure how it was going to move forward.
Owner Marcella Hill said the already small, family-founded operation primarily drew sales through appearances at farmers' markets and similar local events.
"It was very uncertain," Hill said of conditions at the time. "I thought there's no way we were going to be able to continue without the markets."
The company used a network of stay-at-home moms to repurpose wool sweaters into products like mittens, socks, beanies and scrunchies.
With a dire need for cloth masks across the country last spring, Hill began fulfilling requests through the Sewing For Lives organization to provide supplies to healthcare facilities and medical professionals.
"We started making masks, which I was kind of against, because it didn't fit into our brand, they're not wool and they're not repurposed," Hill said. "I asked the girls if they would be willing to give up two weeks of their pay to donate masks and they jumped in and we did 1,500 masks in 2 weeks all because of their talent and willingness to be kind."
Hill said Love Woolies then began proactively contacting schools about their mask needs and also created a buy-one, donate-one mask offer through its website.