17 more COVID-19 deaths in Utah, 20,180 vaccines administered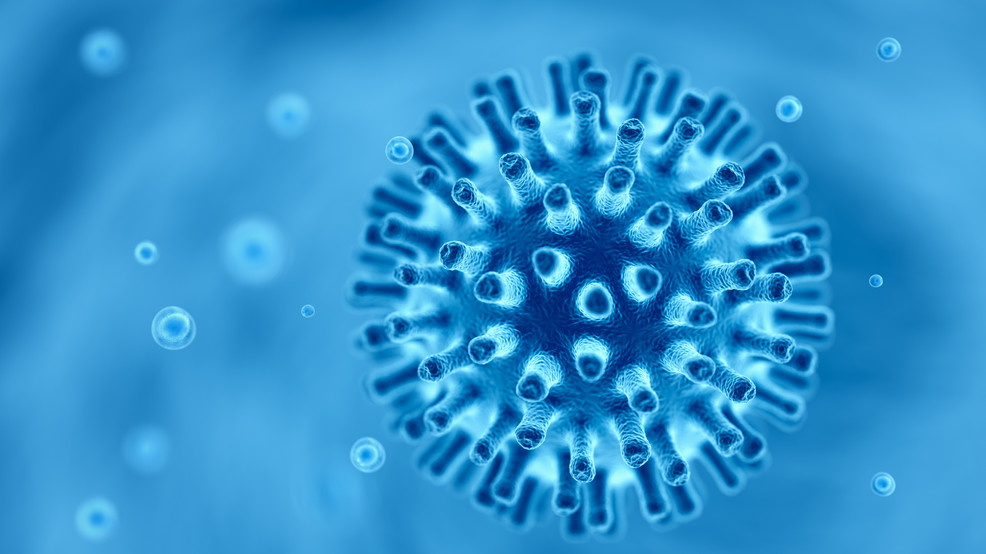 PROVO, Utah – Ten women and seven men were killed by COVID-19 in Utah since Thursday's data was released. While other statistics drop and more than 20,000 vaccines were administered, the fatalities from the coronavirus in the state kept on coming.
The state does not release the identities of those killed but does release data about the victims. A full list is below. Deaths is a lagging statistic that follows hospitalizations that follows infections of the COVID-19 virus. There were 1,222 confirmed new cases in the state, a percentage of which will be fatal. There are currently 349 people in Utah hospitals with the virus.
Smith's pharmacies are planning to receive 4,000 doses of Moderna's COVID-19 vaccine next week, more than initially expected. All but 10 to 15 of the company's 53 Utah locations will have about 100 doses each in the first week, according to Jaime Montuoro, Smith's pharmacy director.
Only people who are at least 70 years old will be eligible at first, in line with state guidelines. Utah will lower the age of those eligible to get the vaccine to 65 on March 1, although the state stressed it was not the time for people to try to make an appointment and acknowledged the state will have more demand than supply.
Utah will also distribute the vaccine to those with specific high-risk health conditions.
Nationally, the Pentagon will deploy troops to assist in the effort to vaccinate Americans, according to the White House.
Defense Secretary Lloyd Austin has approved a request for assistance from the Federal Emergency Management Agency. It means about 1,000 active duty military personnel will deploy to help state vaccination centers.
UTAH DEPARTMENT OF HEALTH RELEASED THE FOLLOWING INFORMATION FRIDAY
Positives:
We will report 352,489 positive cases today. This is an increase of 1,216 new cases since yesterday.
Vaccines:
Please Note: By clicking on the "Vaccines" tab on the case counts web page, you can see a breakdown of people immunized with one dose, people immunized with two doses, and information on patient residence by health district.
We will report 382,881 total vaccines administered which is 20,180 more than yesterday.
Lab Tests:
We will report 2,061,926 people tested. This is an increase of 7,696 people tested since yesterday.
Trends:
The rolling 7-day average for positive tests is 1,222 per day. The rolling 7-day average for percent of positive laboratory tests is 16.3%.
Hospitalizations:
There are 349 people currently hospitalized with COVID-19. Total hospitalizations from the beginning of the outbreak are 13,755.
Deaths:
We will report 1,728 total deaths, this is an increase of 17 deaths since yesterday. Twelve of the deaths being reported today occurred prior to Jan. 15, 2021
10 WOMEN
older than 85, Utah County resident, not hospitalized
older than 85, Salt Lake County resident, long-term care facility resident
older than 85, Davis County resident, not hospitalized
between 65-84, Utah County resident, not hospitalized
between 65-84, Salt Lake County resident, not hospitalized
between 65-84, Salt Lake County resident, long-term care facility resident
older than 85, Utah County resident, not hospitalized
older than 85, Salt Lake County resident, long-term care facility resident
older than 85, Weber County resident, not hospitalized
between 45-64, Salt Lake County resident, not hospitalized
7 MEN
between 45-64, Morgan County resident, hospitalized at time of death
older than 85, Davis County resident, not hospitalized
between 65-84, Box Elder County resident, hospitalized at time of death
older than 85, Cache County resident, not hospitalized
between 65-84, Washington County resident, hospitalized at time of death
older than 85, Morgan County resident, long-term care facility resident
between 65-84, Salt Lake County resident, long-term care facility resident