A Sleep Retreat On A 600-Acre Property In The Middle Of The Utah Desert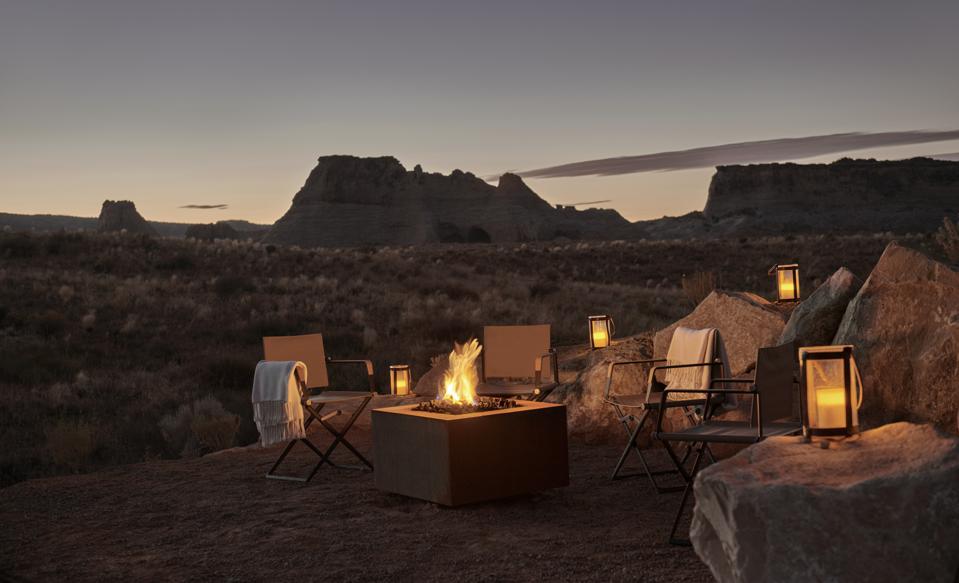 UTAH – Riven by pandemic, prejudice, and politics, this year has certainly garnered its fair share of restless nights and newborn insomniacs. Thankfully, wellness resort Amangiri (an under-the-radar celebrity favorite—hosting guests from Justin and Hailey Bieber to Kylie Jenner and others) has the perfect antidote: a Restorative Sleep Retreat. Running from February 18-21, the retreat seeks to improve sleep using a science-based approach to supporting mental, emotional, and physical health. With programming developed alongside the one and only  Sleep Doctor Dr. Micheal Breus, a certified sleep specialist and author of three bestselling books on chronotypes and sleep routines, the long weekend promises total restoration.
Before even setting foot on the 600-acre resort in the middle of the stunning Utah desert, guests are assessed per a one-on-one interview with Dr. Breus, in which they're then assigned a Chrono-type (or a genetically predetermined sleep schedule based on an animal with the most similar tendencies, either a "Bear," "Lion," "Wolf," or "Dolphin").
The days that follow include personalized schedules based on the behavioral manifestation involving hourlong morning yoga classes, therapeutic cold-water plunges, and lectures discussing topics such as Sleep Genetics, a way to consume coffee and alcohol without affecting sleep, and how to create the perfect sleep environment. The meals, of course, are prepared with ingredients meant to promote and enhance sleep. And free time is reserved for guests to explore the natural landscape and surroundings of Amangiri, or enjoy where the sleep actually happens—within one of the 34 rooms designed as individual villas, most with their own private plunge pools.