At Provo's recreation center, swimmers play while staff clean away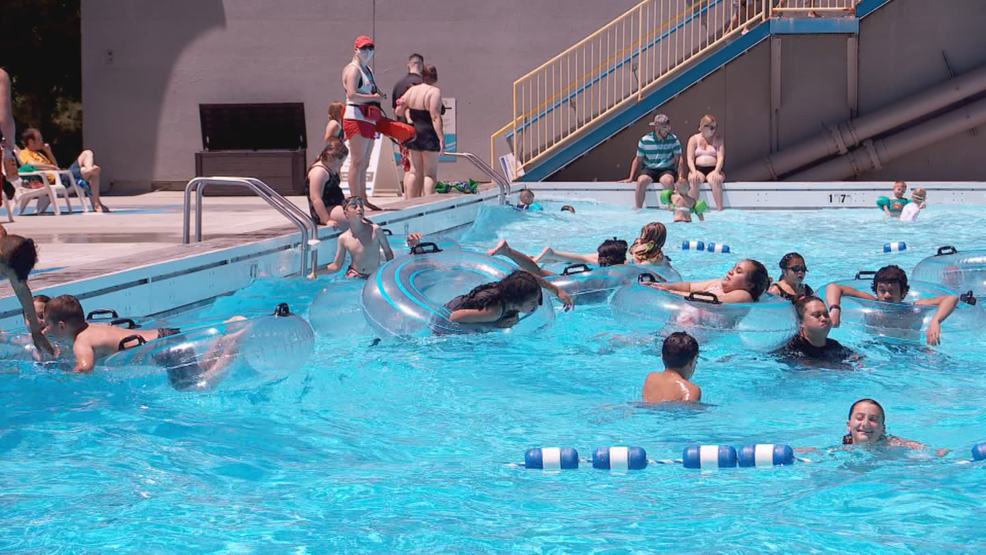 PROVO, Utah— Memorial Day weekend is when you start to see a lot of pools open up, but this year, many are staying closed.
2News went to the Provo Recreation Center, where the outdoor pool opened on Friday.
The recreation center wasn't as busy as you'd usually find it on a day like today. The director said they are limiting the number of people in each part of the facility, but right now, not as many of their members are coming out.
Bryce Merrill, facility manager at the Provo Recreation Center, says on a hot summer day, they see thousands of people come through.
"We could see upwards of 10,000 people in a single day. Up to a thousand people at the outdoor pools at once."
He says they'll be limiting parts of the recreation center, so pools and fitness areas, to less than half their capacity. But right now, they aren't having to turn people away.
"Right now we're looking at a couple of hundred people per activity pool. We're seeing numbers, a lot of patrons making their own decisions to not come, so we're seeing numbers at about a quarter, maybe half of what we normally see."
Merrill says the water itself isn't what they're worried about.
"Pools can be a very safe environment. You have a lot of chlorine that can kill a lot of the things that promote this disease and any disease."
Outside of the pool however, they're taking extra precautions, with double to triple the normal number of staff assigned to cleaning things like doorknobs and hand rails.
In order to get into the facility, people have to answer a few health screening questions, and have their temperature taken.
Charnae Hutchings, who's been coming to the rec center with her kids for years, didn't hesitate to head to the pool.
"I feel like the rec center is really good at screening people. My kids are just happy to run and play in the pool. I'm not worried about surfaces or anything in the water," Hutchings said.
When temperatures climb, the center could start requiring reservations. Hutchings says families should be flexible.
"Kids will be disappointed the most. I think everyone kind of understands what's going on right now, and that's expected."
The facility has extended some of their pool hours so that they can give people more time to come in, while spreading people out throughout the day. They'll be posting on social media to let visitors know how full the facility is.
2News asked what the plan is should a member test positive for coronavirus. The facility will be able to notify members that they know were at the facility at the same time as this individual. People also have the option at check in and leave their contact information and the time they entered the facility. They can then be contacted in the event someone falls ill.