Brush fires dispatch multiple crews in Utah, Tooele and Cache Counties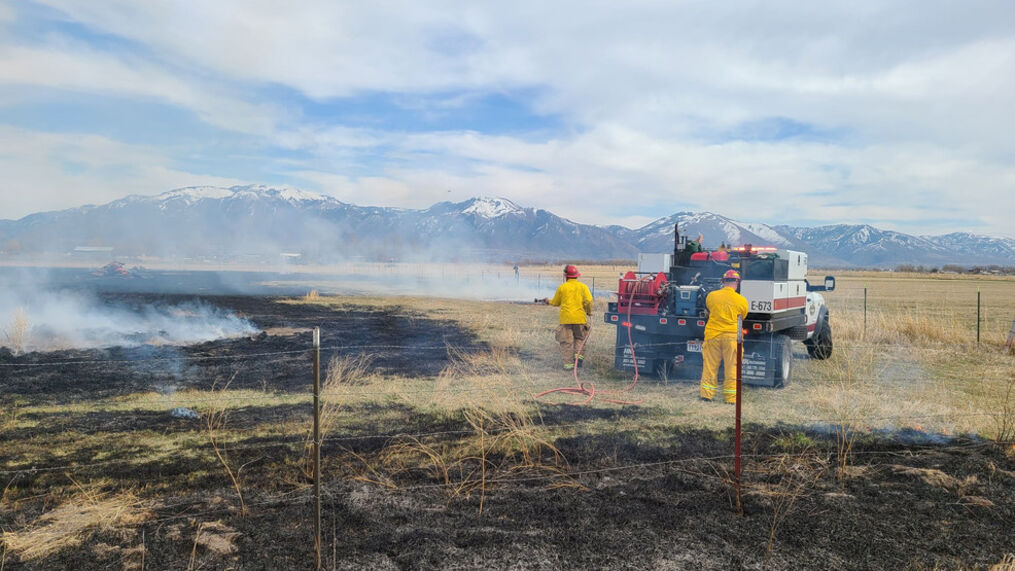 SALT LAKE CITY, Utah — An estimated 1,500-acre brush fire with low spread potential has been reported in Tooele County, according to North Tooele Fire.
Additionally, the Utah County Fire Chief reported a grass fire near 6000 South and 4400 West that is being extinguished by Spanish Fork Fire, Salem City Fire, and Utah County Fire.
The dry conditions and gusty winds are heightening the fire danger that has been marked with a Red Flag Warning from the National Weather Service.
Increased fire danger has been advised through Tuesday.
There are no structures that have been damaged in Utah County that dispatched fire crews just after 2 p.m.
The fire dubbed the Little Pass Fire in the West Desert is north of the highway between Wendover and Tooele. The call reporting the fire came from 12633 N. Rowley Road. As more information is made public, the details of this fire will be updated.
Logan City Fire also reported it battled a grass fire on Saturday. Crews were able to put the 2-acre fire out before it spread to a nearby haystack and some vehicles.
The above-average temperatures create a conducive environment for fires to grow and spread rapidly. Open campfires are discouraged during this time.