BYU Basketball Home Game Against Saint Mary's Postponed Due To Gaels' COVID-19 Pause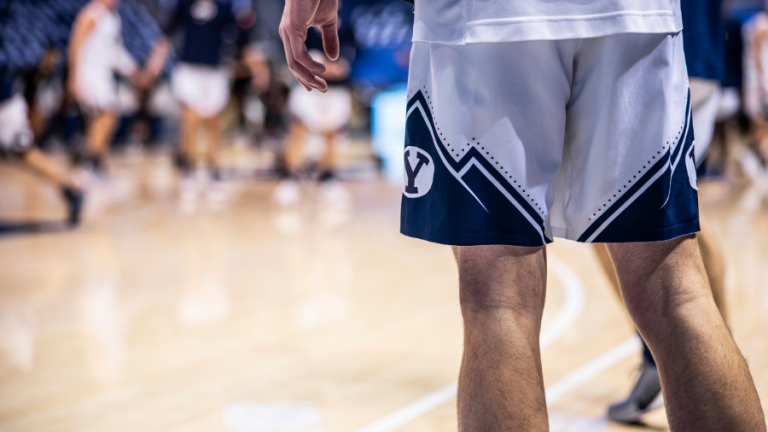 PROVO, Utah – Another game on the BYU basketball schedule has been postponed. This time it's one of the marquee games of the WCC season, a home tilt against rival Saint Mary's.
Saint Mary's announced late Friday night that it was extending its COVID-19 related pause following last week's positive cases from COVID-19 testing and contact tracing.
As a result of the pause, the Thursday, February 11th game in Provo is now postponed.
Saint Mary's will look to return to action two days later when they travel to Malibu to take on Pepperdine.
This is the sixth time this season a game has been postponed in West Coast Conference play. All of the games have been postponed due to issues with BYU's opponents.
BYU Basketball schedule moving forward
BYU has a game on Monday, February 8th against No. 1 Gonzaga. But now, with the Saint Mary's game postponed, BYU's next contest after the Zags won't be until February 18th against Pacific in Stockton.
The Cougars now have only four regular-season games on their schedule, with an additional two games looking for potential new dates in Saint Mary's and San Francisco.
Getting the Saint Mary's back on the schedule will be important for a BYU team looking to secure an at-large bid to the NCAA Tournament. The Gaels are currently ranked No. 64 in the NCAA's NET rankings, which would result in a quadrant two opponent in Provo. A game that BYU would want to have to bolster its tournament resume.
BYU won the last meeting against Saint Mary's back on January 14th, 62-52. It was the Cougars' first win in Moraga since 2014. Last year, BYU won in Provo on a last-second three-point shot from TJ Haws.