BYU adds UTSA's Darrell Funk as next offensive line coach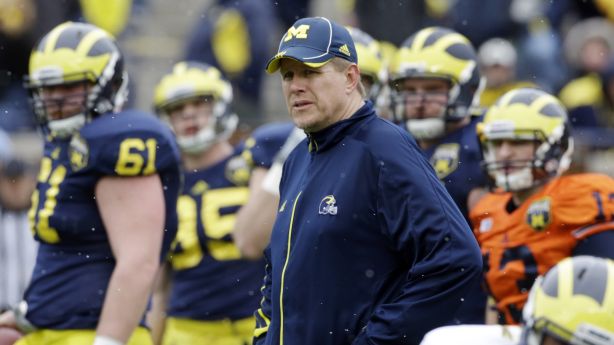 PROVO, Utah — One day after finalizing the hiring of new linebackers coach Kevin Clune, BYU football added an offensive assistant — and it went back to Texas to do it.
The Cougars added UTSA assistant Darrell Funk to lead their offensive line, the team announced Friday night. The hire replaces Eric Mateos, the former Texas State assistant who followed former offensive coordinator Jeff Grimes to Baylor.
Funk comes to BYU with more than 30 years of coaching experience, including a decade as a coordinator. In addition to his most recent stop at UTSA, Funk previously worked at Michigan, Purdue, San Diego State, Colorado State and Ball State.
The Fort Collins, Colorado, native joins offensive coordinator Aaron Roderick, wide receivers coach and passing game coordinator Fesi Sitake, running backs coach Harvey Unga and tight ends coach Steve Clark on the offensive side of the ball.
Of the five offensive assistants, all but Unga have experience as an offensive coordinator.
"What an honor it is for me to join the BYU football program as the offensive line coach," Funk said in a statement from the university. "I am really excited by this opportunity to join Coach Sitake, Coach Roderick and the rest of the staff as we work to build on the tremendous 2020 season. BYU has an unbelievable tradition of excellence, both on and off the field, and I am looking forward to helping build on that success. I'm looking forward to meeting the players I'm going to coach and to get to work."
Funk's coaching days began with Sonny Lubick (2003-07) and the Rams, a run that includes mentoring nine NFL linemen, including Erik Pears, Mike Brisiel, Clint Oldenburg, Albert Bimper, Josh Day, Shelley Smith, Cole Pemberton, Tim Walter and Adrian Martinez.
The new offensive line coach comes to BYU at a pivotal moment, with the Cougars having sent one of the nation's top tackles in Brady Christensen to the NFL draft. The Cougars will also look to replace standouts like Tristen Hoge and Chandon Herring to a group that includes returning center James Empey, among others.
A three-year starter at Colorado State from 1983-86, Funk has two sons and one daughter with his wife Teresa.
"Darrell is an exceptional football coach with extensive experience teaching tough, physical offensive line play," Sitake said. "I'm excited to have him join Coach Roderick and our offensive staff and start working with the great young men we have in our program. He knows BYU from his days at Colorado State as a player and then as a coach under Sonny Lubick, and also at San Diego State working with Brady Hoke. We are happy to now welcome Darrell to Provo to be part of Cougar football."