BYU Moves Up Slightly In Latest College Football Playoff Rankings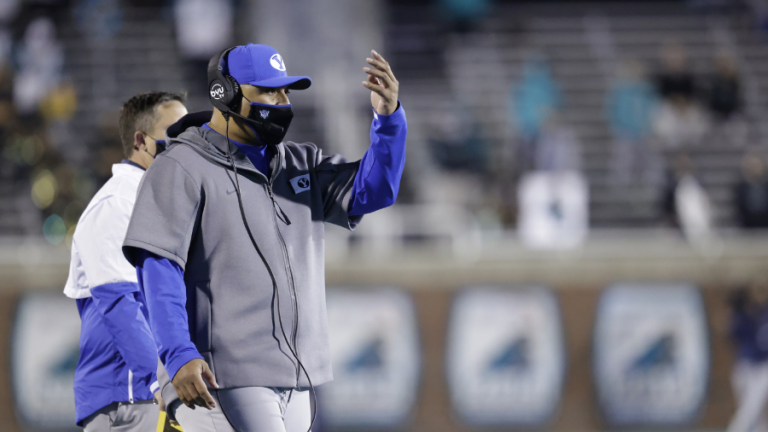 PROVO, Utah  – BYU football moved up slightly in the fourth installment of the College Football Playoff rankings.
The Cougars closed out the regular season with a 10-1 record after a victory over the San Diego State Aztecs in Provo.
BYU now knows its postseason spot so the Playoff rankings are just decorational at this point.
The No. 17 ranking is lower than both the AP and Coaches where they have BYU ranked at No. 14 and No. 16 in those polls.
Next week BYU will face the UCF Knights in the Boca Raton Bowl on December 22nd in Florida.
The one team that defeated BYU, Coastal Carolina moved up one spot after defeating Troy. Chanticleers are now up to No. 12, one spot away from being in the at-large pool for a New Year's Six bowl game.
A total of six teams outside Power 5 conferences make up this week's College Football Playoff rankings. Cincinnati is the highest ranked team but the Bearcats moved down once again to No. 9 despite not playing. The Bearcats haven't played since November 21st due to COVID-19 related issues. They started out at No. 7 and have only fell while two teams with two losses remain in front of the Bearcats.