Chick-fil-A Tests New Butterscotch Crumble Milkshake in Salt Lake City, UT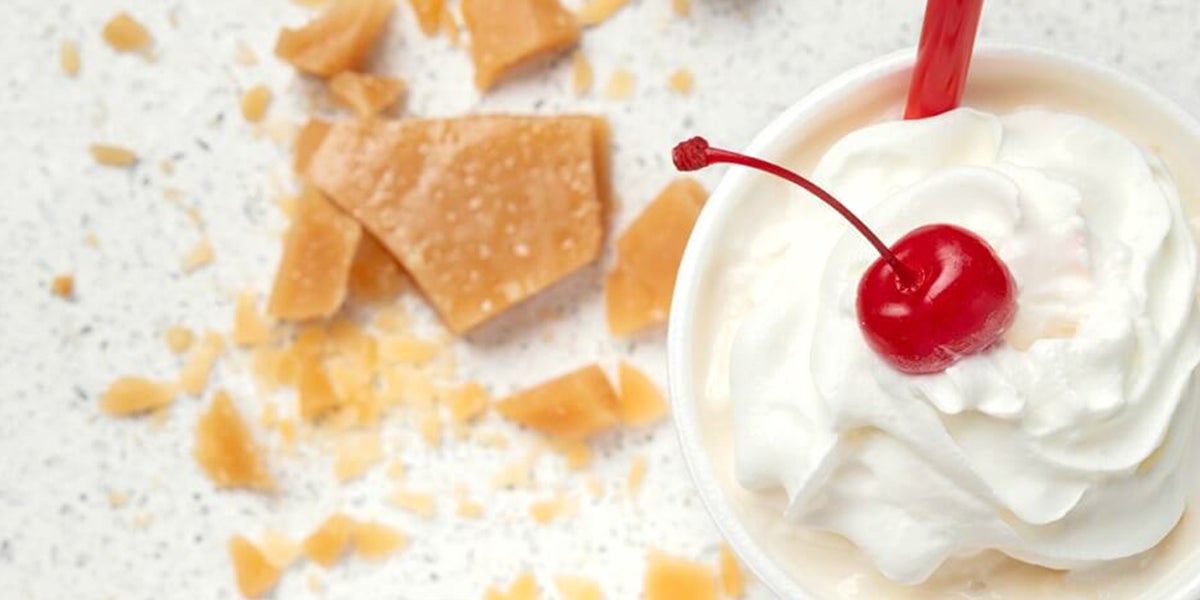 SALT LAKE, Utah – Chick-fil-A is testing a potential seasonal milkshake flavor in the Salt Lake City, UT area, where the new Butterscotch Crumble Milkshake is available for a limited time at participating locations.
Chick-fil-A's Butterscotch Crumble Milkshake features the chain's signature Icedream frozen dessert blended with butterscotch-flavored syrup and blondie crumbles, topped with whipped cream and a maraschino cherry (no whipped cream or cherry if you order it for delivery).
The new milkshake flavor is available through April 24, 2021, while supplies last with prices starting at $3.45 for a small.