Dave Rose 'Continues To Make Incredible Progress' After Suffering Stroke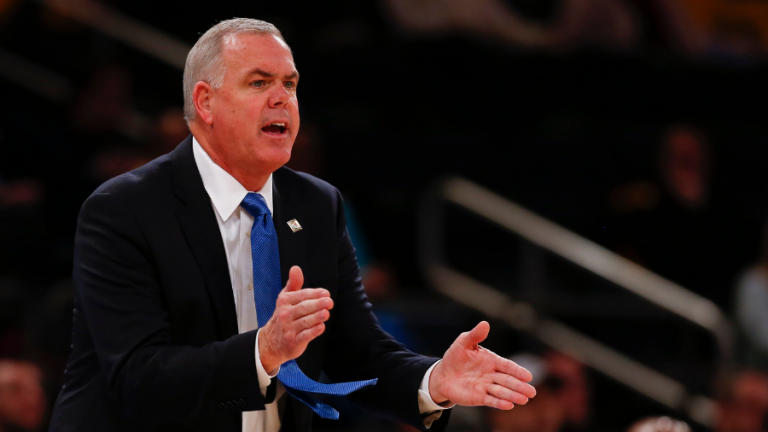 PROVO, Utah – Former BYU basketball head coach Dave Rose has always been a fighter. Nothing is changing this time around after suffering a stroke on New Year's Eve.
Rose's wife, Cheryl, provided a positive update on her husband to KSL 5 TV's Dave McCann.
"He continues to make incredible progress and they are moving him up to the 11th floor for inpatient rehab and he will be here 2-3 weeks," said Rose. "Thanks again for your concern and kindness."
Basketball world rallying behind Dave Rose
The legendary BYU basketball coach is universally beloved in the basketball world. Since BYU athletics issued a statement on the stroke of the 63-year-old Rose an outpouring of support from individuals in the basketball world both locally and nationally has poured in to support BYU's second-winningest coach of all-time.
ESPN's Seth Greenberg, a former head coach at Virginia Tech on Rose, "he absolutely is one of the best people I've ever dealt with in college basketball."
In 2019, Rose suffered a heart attack that he fought back from and he continues to have periodic checkups on the pancreatic cancer he was diagnosed in 2009.
One of Rose's former players, Jonathan Tavernari, started a hashtag #RoseGang to share fun stories and fond memories of the beloved coach. "Coach, we love you," said Tavernari.
"We're very grateful that yesterday (Sunday) we had a chance to pray and fast for you. We know prayers are being heard and blessings to you … just know that there are so many people that love you and are cheering for you. If there's somebody that can pull through this, it's you, coach."