Driver arrested in Utah County road rage incident charged with attempted murder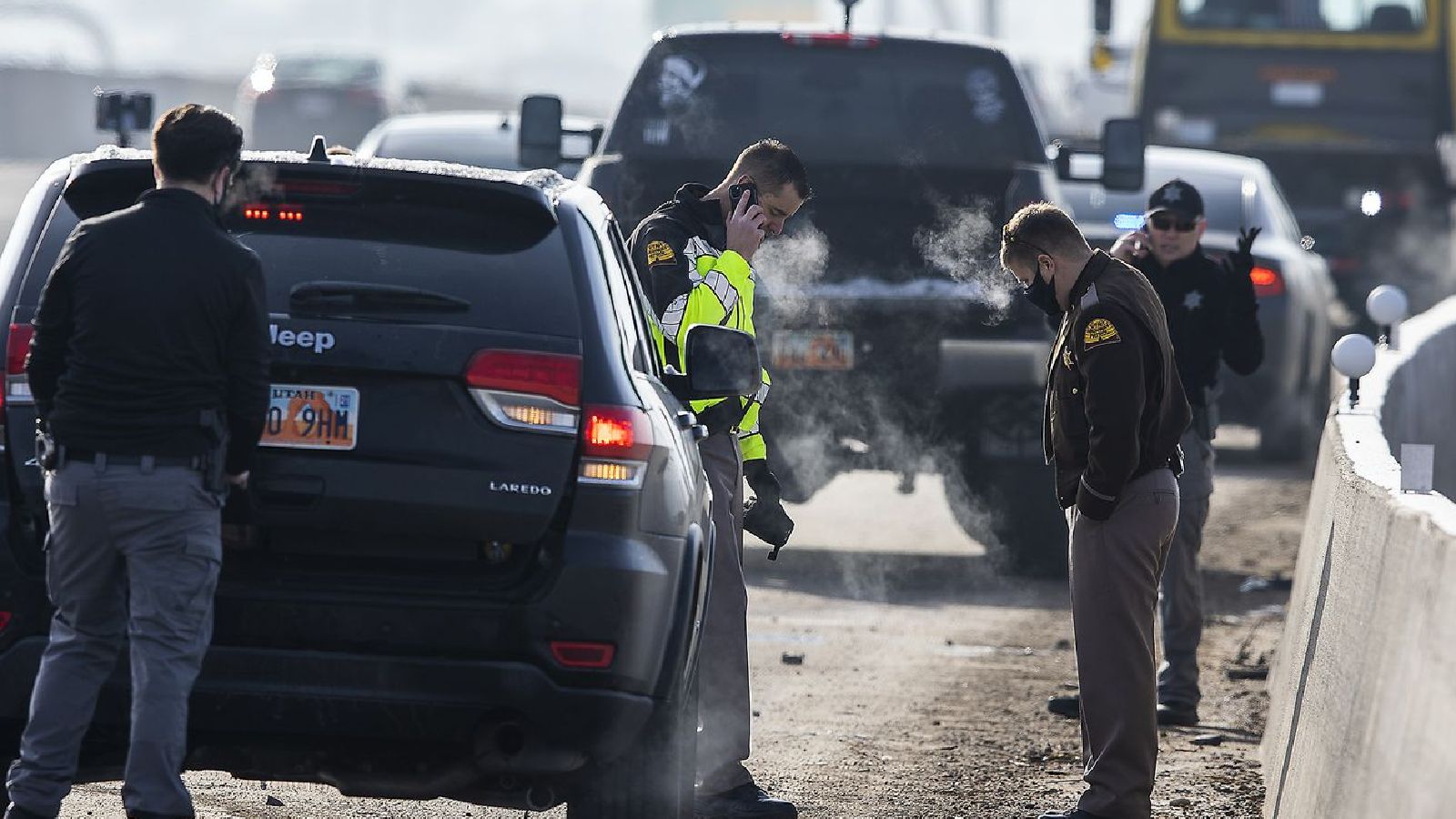 PROVO, Utah – A Salt Lake man accused of being involved in a road rage incident on I-15 near Lehi last week fired nine to 10 rounds at a vehicle, according to prosecutors.
On Tuesday, Jesse David Luker, 31, was charged in 4th District Court with three counts of attempted murder, a second-degree felony; discharge of a firearm resulting in serious injury, a first-degree felony; and two more counts of discharge of a firearm, one second-degree felony and one third-degree felony.
On Jan. 25, two pickup trucks were traveling south on I-15 about 7:35 a.m. near Lehi when they became involved in an altercation, according to police.
Luker was "tailgating" the other vehicle in the HOV lane, prompting the other driver to hit his brakes several times, charging documents state.
"The vehicles changed position several times trying to get in front of and to the side of each other as the fighting continued," the charges state.
Luker, who was driving by himself, and the five people in the other truck continued to yell and make gestures at each other, according to the charges.
"The vehicles were swerving at each other causing them to leave their lanes of travel. The victim's truck struck another motorist while swerving across lanes. At one point, the victim stopped his vehicle in the HOV lane and continued yelling and making gestures," the charges state.
Once the vehicles began moving again, Luker fired four to five rounds into the driver's side of the other pickup truck, according to charging documents. The victim pulled all the way to the right shoulder, but Luker "continued to move over closer to the victim's vehicle and fired five more rounds into the victim's vehicle," the charges state.
After the second round of shots were fired, the victim vehicle struck the rear of Luker's truck on the passenger side — essentially performing at PIT maneuver — and caused Luker's truck to spin out into the concrete barricade, according to the charges.
The victims drove straight to a hospital in American Fork where the driver and a passenger were treated for gunshot wounds.