Eastbound U.S. 189 reopens, SR-92 remains closed due to 3,450-acre 'Range Fire'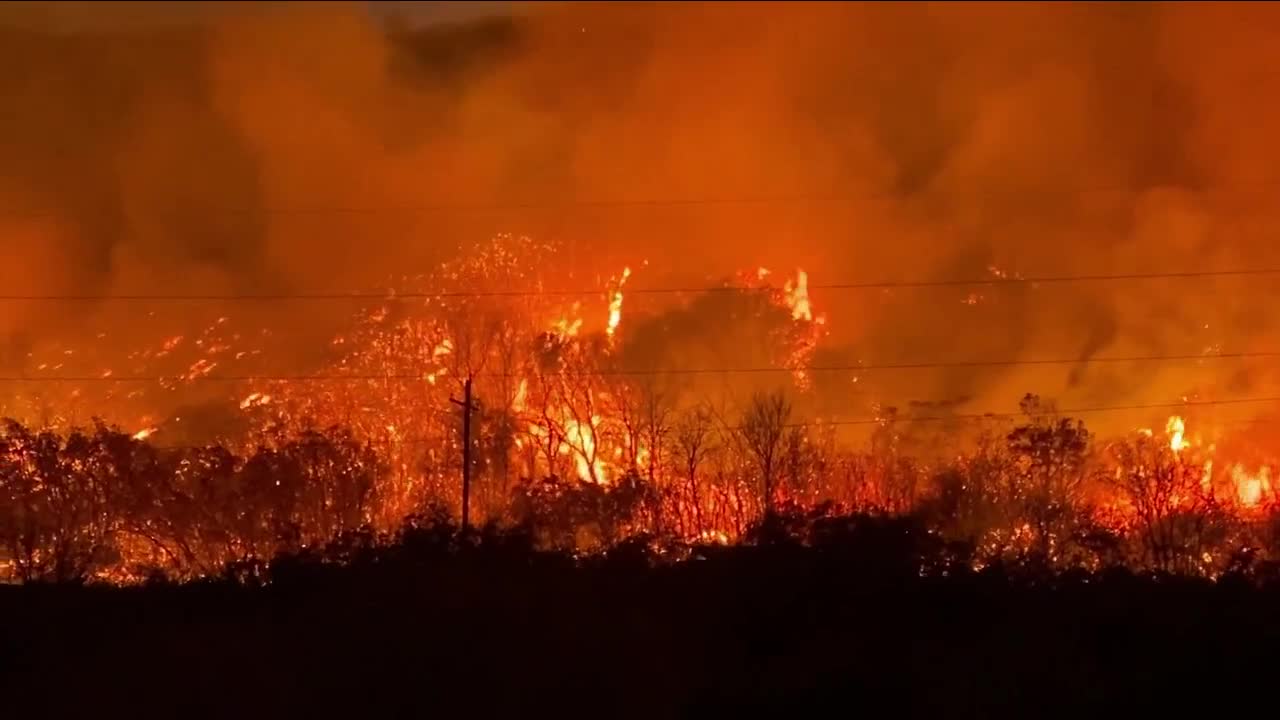 PROVO, Utah — A wildfire continues to affect traffic in Provo and American Fork canyons Monday morning.
The 3,450-acre "Range Fire," which started Saturday, forced officials to close U.S 189 through Provo Canyon and SR-92 through American Fork Canyon.
As of Monday morning, the eastbound lanes of U.S. 189 have reopened, but the westbound lanes remain closed to allow fire crews to work safely along the roadway.
SR-92 remains closed in both directions between U.S. 189 and Cascade Springs Dr.
Fire officials say the wildfire is now 10 percent contained, and it is believed to be human-caused. Dry fuels—including grass, oak brush and pine trees—and drought conditions are contributing to the spread of this wildfire.
"Right now, as a state, we are in either extreme or severe drought conditions. We haven't had a considerable or measurable rainfall in a very long time," said Public Information Officer Suzie Tenhagen.
According to Utah Fire Info, the Range Fire's growth was minimal overnight and slowed by natural features.
Fire crews are focusing on the fire's western perimeter Monday.