BYU Dad In Nebraska Surprises Kids With Trip To BYU Football Game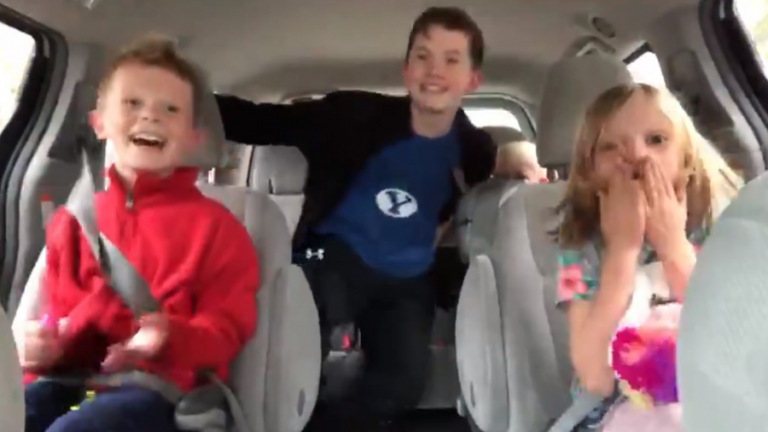 PROVO, Utah – BYU football and its 5-0 start has all of Cougar Nation excited with the way they are playing. The excitement for the Cougars spreads around the country as BYU has a national following.
Seth McCune, a former resident of Kearns, now lives in Omaha, Nebraska. McCune and his family are die-hard BYU football fans residing in Big Red Country.
Saturday's game against Texas State is the first time LaVell Edwards Stadium will have fans in attendance to watch this undefeated BYU team in action. McCune didn't want to miss out on the chance to see his beloved Cougars in action.
The father of four, McCune, surprised his kids after picking them up from school on Thursday that they would be going to the game. Watch this clip and tell me this isn't a parent of the year status?
McCune moved to Nebraska from Utah in 2009 for work, but he has always remained a passionate BYU fan.
"Even though we live in Nebraska, we are Cougar Club members and have had season tickets," said McCune to KSL Sports. "Most of the time we give them away to friends locally that can use them. So, we were able to buy tickets for the Troy game. We knew there was a risk of not being able to attend due to COVID, so we never told the kids about it. Which was a good thing since we weren't actually able to use them until now."
McCune continued, "Life is about experiences and some experiences –like only 6,000 in LaVell Edwards Stadium on a game day– will only happen once. We simply couldn't miss it!"