Provo City School District schools move to mostly in-person classes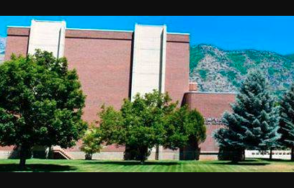 PROVO, Utah – Middle schools and high schools in the Provo City School District will be moving to mostly in person classes starting in November.
The Provo City School District board voted to make the change Tuesday after a two-hour meeting where principals outlined the pros and cons of online learning.
Timpview High School Principal Fidel Montero told the board that many of his students are falling behind.
"Right now at our school, we have approximately 581 students that are failing math, 400 that are failing social studies, 500 that are failing science, and about 600 that are failing language arts," Montero said.
Montero understands the challenges of online learning, as he and his wife are also struggling to make sure online learning is a success for their children.
But he feels it can be overwhelming for kids themselves.
"What we're asking our students to do when they work from home, we're asking them to adopt the dispositions of a college student. Even college students have a really difficult time with that, and these are adults who have chosen to advance their education," Montero said.
Dixon Middle School Principal John Anderson sees a definite downside to online learning for many students.
"We have students that are, I don't know if they're hiding behind the technology, but the technology is making it easier for them to disengage. Yet we have students who are doing very well with this," Anderson said.
But in a district survey, many teachers expressed concerns about moving to in person classes because they are worried about social distancing and sick students coming to school.
Many of the principals who spoke at the meeting share those concerns, including Provo High School Principal Boyd McAffee. McAffee believes it would be almost impossible for their nursing staff to check every student for COVID-19 symptoms.
In that same survey, the overwhelming majority of parents of middle and high school students said they wanted in person classes.
Board member Julie Rush acknowledged how difficult the decision to return to in person classes is.
"So far we have been kinda sacrificing education in favor of safety. I don't regret that. I think we've made the right move up to this point," Rush said. "But I do think, both as a parent and as a board member, our students need to be with their teachers more."
In person classes for middle and high school students will be held Monday through Thursday, with Friday being an online learning day.