Election brings changes, status quo to local political landscape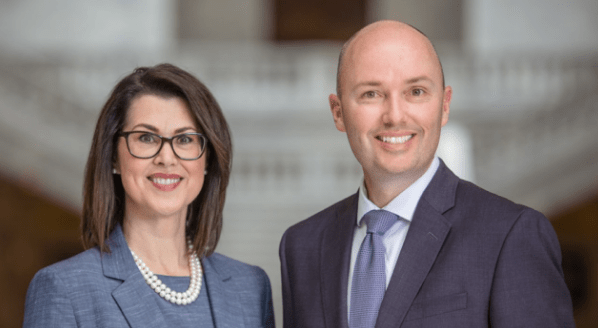 PROVO, Utah – With Governor Gary Herbert retiring after serving 11 years as Utah's longest-serving governor, Utah voters elected Lieutenant Governor Spencer Cox and Senator Deidre Henderson as the new governor and lieutenant governor. They beat Democrat candidates Chris Peterson and Karina Brown.
Continuing with change, voters in the Fourth Congressional District, including west Lehi, voted to replace incumbent Ben McAdams with GOP challenger and former NFL Super Bowl champion Burgess Owens. Owens defeated McAdams by just over 3,000 votes with major support coming from Utah County.
The Alpine School District board will also see a change after challenger Stacy Bateman defeated board president, Scott Carlson.
With all three Lehi state legislators up for re-election, voters showed a sign of support by sending all three representatives back to Capitol Hill.
Senator Jake Anderegg formally won re-election after running unopposed. Anderegg began serving in the Utah Senate District 13 seat in 2017 after previously serving in the Utah House of Representatives for District 6.
Representative Cory Maloy won re-election after defeating the United Utah Party candidate, Chris Rawlins. Maloy will serve the people of West Lehi and Traverse Mountain for a third term. Maloy won over 78% of the votes.
Representative Kay Christofferson won re-election after defeating the United Utah Party candidate, Kate Walters. Christofferson will serve East Lehi residents for a fifth term. He was the clear winner, receiving over 80% of the vote.
Utah County Proposition 9, looking to change the County Commission from three members to a five-member council with a mayor, was handily defeated by nearly a 20% margin.