Five men run for BYUSA President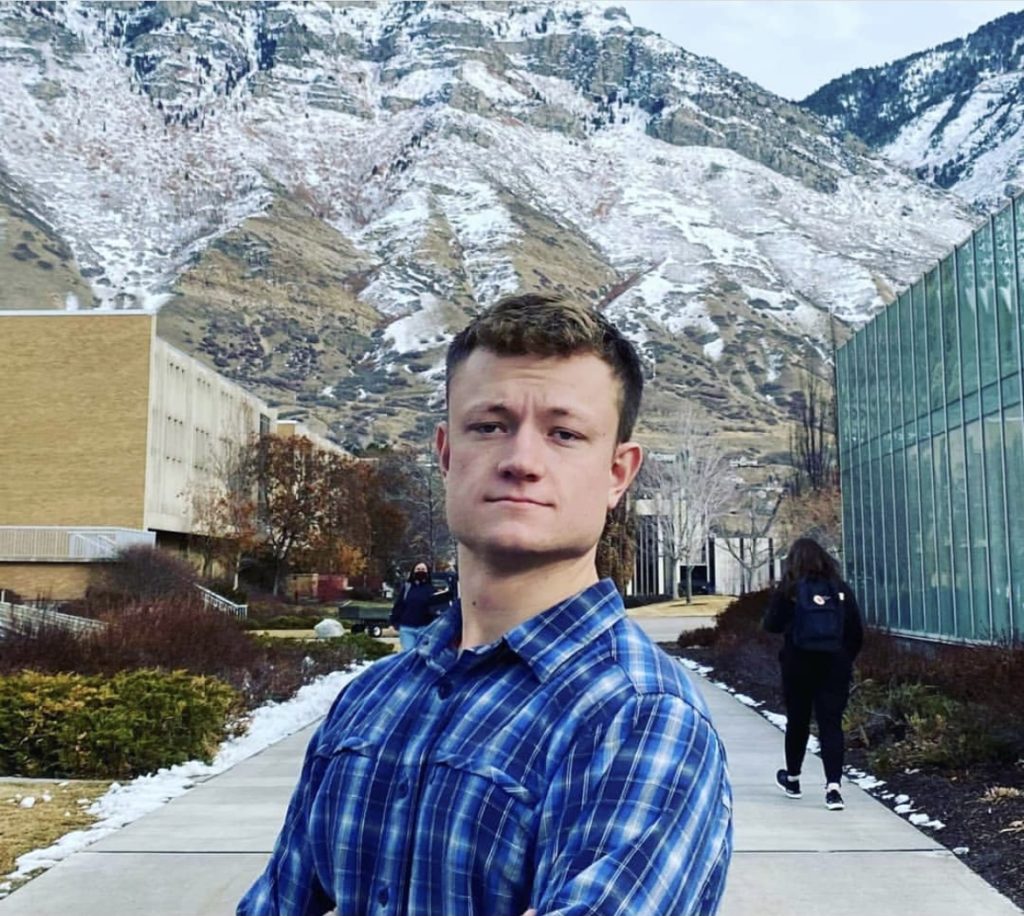 PROVO, Utah – The BYU student body will elect its new BYUSA President on March 10 and 11, and the race consists of five male students: Taggart Durrant, Austin Hammatt, Colin Ross, Paul Victor and Brandyn Young.
The voting will be done online through the BYUSA voting website. Each candidate has rolled out a different presidential theme and is using social media to drive their campaigns.
Durrant is a junior studying applied physics. His campaign is "Find your calling, find your voice." He said the campaign is broken down into two parts.
The purpose of the "find your calling" portion of the campaign is to help students find their passion on campus. "We want to create opportunities for people who don't feel like they have a calling or place at BYU," he said.
The purpose of "find your voice" is to expand the student voice and to work with other departments on campus to further discover the needs of the students and how BYUSA can help them, Durrant said.
Having served on BYUSA's Student Voice committee for over a year, Durrant decided to run for BYUSA President. "I never thought from the get-go that I wanted to be student body president. I wanted to get involved and make a positive impact while I was here," he said.
He said he is very passionate about the work that went into building the Student Voice organization. He loved the opportunity it gave him to work in leadership and with teams. The chance to run for BYUSA president came "naturally" in that he had a lot of support encouraging him to run.
Durrant said he wants to aid in the discussion of social issues by listening to what students have to say. "I'm not running for president for my voice to be heard, I want to hear the voice of the students and help them connect with administration and faculty so that they can share their views and opinions."
Austin Hammatt
Hammatt is a junior psychology major whose campaign focuses on being loved and understood. He wants his campaign to push that in order to understand someone, students have to love.
"The opposite of love isn't hate, it's apathy. When we show love, that is one way to take care of that," he said.
In addition to his "show love" campaign, he said he wants to implement bi-monthly cultural highlights, like BYUSA's current PEN Talks series. He wants to expand on the groundwork the series has already laid by highlighting different cultural groups through social media.
Hammatt said he fully loves people and his goal is to bring cultures together to further diversity and inclusion. He believes everyone can bring something to the table.
"I don't want people to vote for me, I want people to vote for the idea of understanding," he said.
Colin Ross