Flow into mental health with Geneva Yoga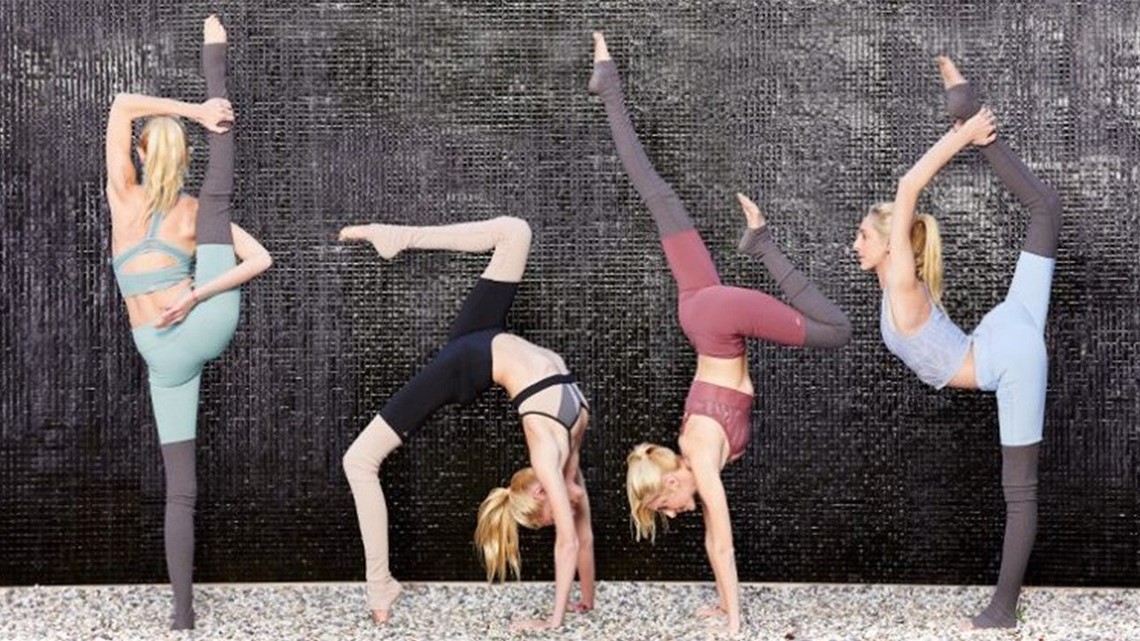 PROVO, Utah – Mental health and wellness for kids and adults are the goals driving Geneva Yoga, a nonprofit organization based in Provo. Next month, the organization will be partnering with Provo Recreation to help community members to increase their health in these areas.
Geneva Yoga provides yoga and meditation classes for kids, teens and others to aid in mental wellness. The organization's founder, Beth Williams, a former special education teacher, has worked with students with special needs who had difficulty regulating their emotions. These experiences caused her to look for ways to help them.
About four years ago, she began practicing yoga and found that it produced profound benefits for mental health.
"I couldn't figure out why I felt so good after a yoga class," she said. "I would tell my friends, 'I don't know why, but I feel good all day.'
"Yoga is an ancient system of turning your attention toward yourself and tuning into your experience right now," Williams said. "People find there is a peace there.
"One time when I was practicing yoga, I had the most beautiful thought," she said.
That thought was that through the practice of yoga, she could help children and teens to combat depression, anxiety and possibly help to decrease suicide in Utah. That is when she got the idea to start Geneva Yoga.
The name "Geneva Yoga" comes partially from Williams' great-grandmother. According to Geneva Yoga's website, http://genevayogautah.com, Geneva had grit and courage and lived through many hardships. "Her spirit imbibes Geneva Yoga, with the perfect mix of encouragement, kindness, intelligence and perseverance," it reads. Williams said that she feels that her great-grandmother called her on this path to helping others through yoga and meditation.
"It is a fantastic way for people to access peace," Williams said. "Yoga is accessible to everyone."
Williams began holding kids' yoga classes in her backyard, but she wanted to reach those who don't have the opportunities to attend classes.
"We can access the most youth if we go to where the kids are," she said. The organization now partners with schools and community organizations to bring yoga practice to youth.
Last year, Geneva Yoga held morning classes at Lakeview Elementary in Provo for children in grades kindergarten through sixth and held a yoga club at Provo High School.
"The kids' yoga classes are really fun and really imaginative, with breathing techniques built in," Williams said. These are practices that the children can carry over into their lives.
"If things are not going well at their homes, this is what they can do," Williams said.
Provo's Mental Health Awareness Week will be held Sept. 12–19. On both Sept. 12 and 19, several free classes will be held, including beginning yoga, gentle yoga, meditation and kids' yoga. Throughout the week, Geneva Yoga will be holding free yoga classes at local parks. For a full schedule, check out Provo Recreation's Facebook page.