Former BYU students join lawsuit challenging religious schools' access to federal funds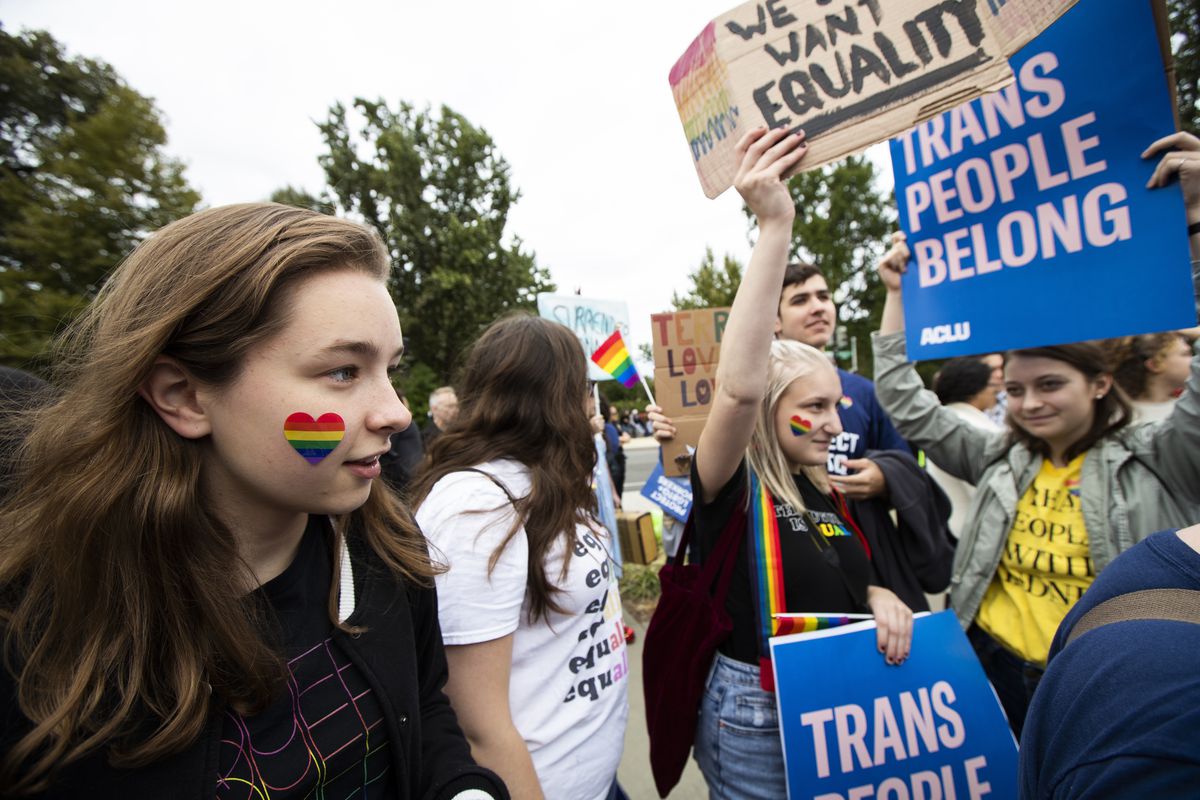 PROVO, Utah – Thirty-three current and former students at religiously affiliated colleges and universities filed a federal lawsuit Monday challenging faith-based schools' ability to access government funds when they don't obey LGBTQ anti-discrimination rules.
The suit claims that religious exemptions offered by the U.S. Department of Education violate the Constitution and leave gay and transgender students vulnerable to "abuses and unsafe conditions."
"The department must enforce the protections of Title IX at all taxpayer-funded educational institutions, including at those institutions that discriminate and cause harm on the basis of sincerely held religious beliefs," the filing argues.
Twenty-five schools are referenced in the lawsuit, including Liberty University, Fuller Theological Seminary and Brigham Young University campuses in Provo, Utah, and Rexburg, Idaho.
In a statement to the Deseret News, BYU said it's currently reviewing the lawsuit.
"BYU became aware of the lawsuit today, and we are now reviewing it. Our goal is that all our students be treated with respect, dignity and love. We are concerned when any of our students do not feel this way and greatly value the contributions our students make to BYU," the statement reads.
Paul Carlos Southwick, who directs the Religious Exemption Accountability Project, the organization that's spearheading the suit, said he hopes it serves as a wake-up call for policymakers who are currently working on LGBTQ rights legislation.
It's important that gay and transgender college students at religious schools aren't disregarded during ongoing negotiations, he told The Washington Post.
"We want to say: 'Don't negotiate us away.' Don't bargain away these students, who are really being damaged with taxpayer money," he said. "I'm worried they will be cut out of the Equality Act protection through negotiations."
Southwick was referring to a bill that would add sexual orientation and gender identity to the list of characteristics protected by various federal laws, including policies affecting housing access, employment and the disbursement of taxpayer funds. The Equality Act, which passed the House on Feb. 25 and was recently taken up by the Senate Judiciary Committee, would also limit the availability of new faith-based exemptions and the application of existing religious freedom protections.
Many religious leaders, including heads of faith-based schools, have spoken out against the bill, arguing that it would fuel discrimination against people of faith who, for religious reasons, oppose same-sex marriage.
"A true 'Equality Act' would find a way to provide civil rights protections for the (gay and transgender) population without incriminating persons and institutions of faith," wrote Brent Ellis, the president of Spring Arbor University, an evangelical Christian school in Michigan, about the legislation.
The Council for Christian Colleges & Universities shared similar thoughts in a statement released on Feb. 26.
"Faith-based higher education has always been an essential element of the diversity of the higher education system in the United States — many of the first colleges and universities in the United States were religious — and students must continue to be given the opportunity to choose and access the college of their choice in a diverse educational landscape," the statement read.
Religious freedom concerns have slowed the Equality Act's progress in the Senate, where bills need 60 votes to overcome a filibuster.
During a recent Senate Judiciary Committee hearing on the bill, several Republicans emphasized the need to ensure that additional protections for the LGBTQ community don't come at the expense of people of faith.
"We don't oppose equality but we do oppose legislation where you take the rights of one and oppose the rights of others," said Sen. James Lankford, R-Okla., at the hearing.
In order to address concerns like these, Democrats could agree to adjust the Equality Act to ensure that religiously affiliated organizations, including colleges, don't lose access to federal funding and maintain the right to operate according to their beliefs that conflict with LGBTQ rights.