Four Wolverines enter record books at BYU Cougar II Invitational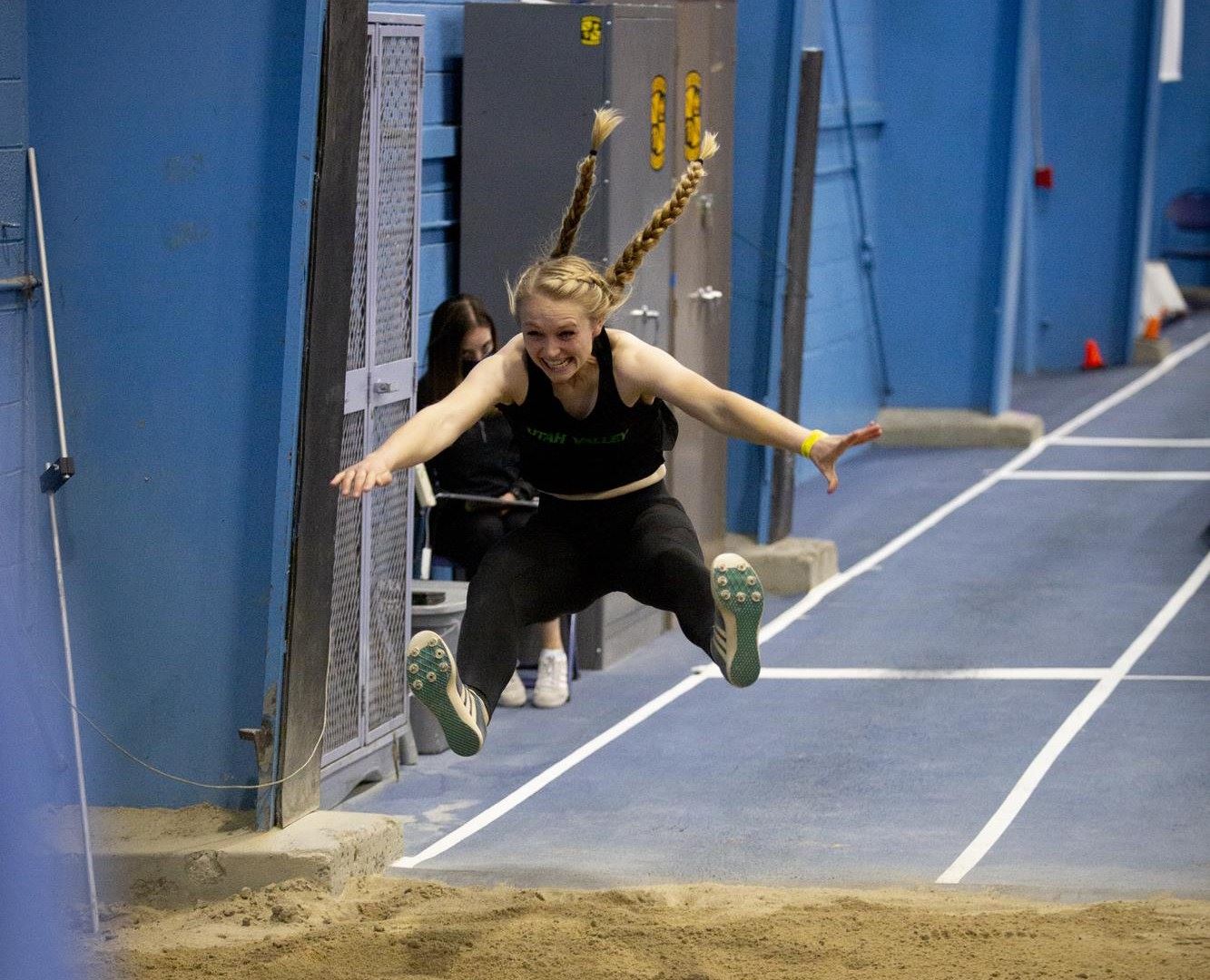 PROVO, Utah – Four Wolverines entered the record books as the Utah Valley men's and women's track and field teams returned to Provo for the BYU Cougar II Invitational. Sarah Ohlwiler, Andre Jones, Zane Farrer each landed spots in the top-five in UVU history in their respective events by posting peronsal-bests in their respective events.
"The kids ran really well from top to bottom and I saw some good things from our multi kids," said Utah Valley Head track and field coach Scott Houle. "Going to this meet was good for us and it was great to be able to compete with a lot of local schools. Our kids are getting back into the swing of things and starting to feel the excitement as there are championships coming up."
Leading the women's team, Ohlwiler moved into fourth all time in school history in the triple jump, finishing with a distance of 11.14m and improving on her previous best by over a foot. Sydney Dennis moved into the record books as well, finishing with the eighth-best distance in the triple jump with a jump of 10.76m.
Jones and Farrer finished 1-2 in both the 60m hurdle heats and final round, being separated by 0.01 seconds. Jones won the event and his time of 8.08 is the second-best time in school history. Farrer's time of 8.09 is good for the third-best time in UVU history. In the field events, Joshua Clark placed second in the shot put with a throw of 15.15m.
"We're excited to have our first outdoor meet next week out at UNLV," said Houle. "Going from indoor to outdoor to cross country in a matter of weeks is definitely unprecedented and we look forward to the challenge."
Utah Valley begins its outdoor season at the UNLV Classic in Las Vegas on Saturday, Feb. 13. UVU returns to the indoor track with the third and final meet at BYU, the BYU Cougar III Invitational on Thursday through Saturday, Feb. 18-20. The Wolverines return to UNLV for its next cross country meet, the Battle Born Collegiate Cross Country Challenge, on Friday, Feb. 19, in Las Vegas.