Gov.-elect Cox tabs Hemmert to head GOED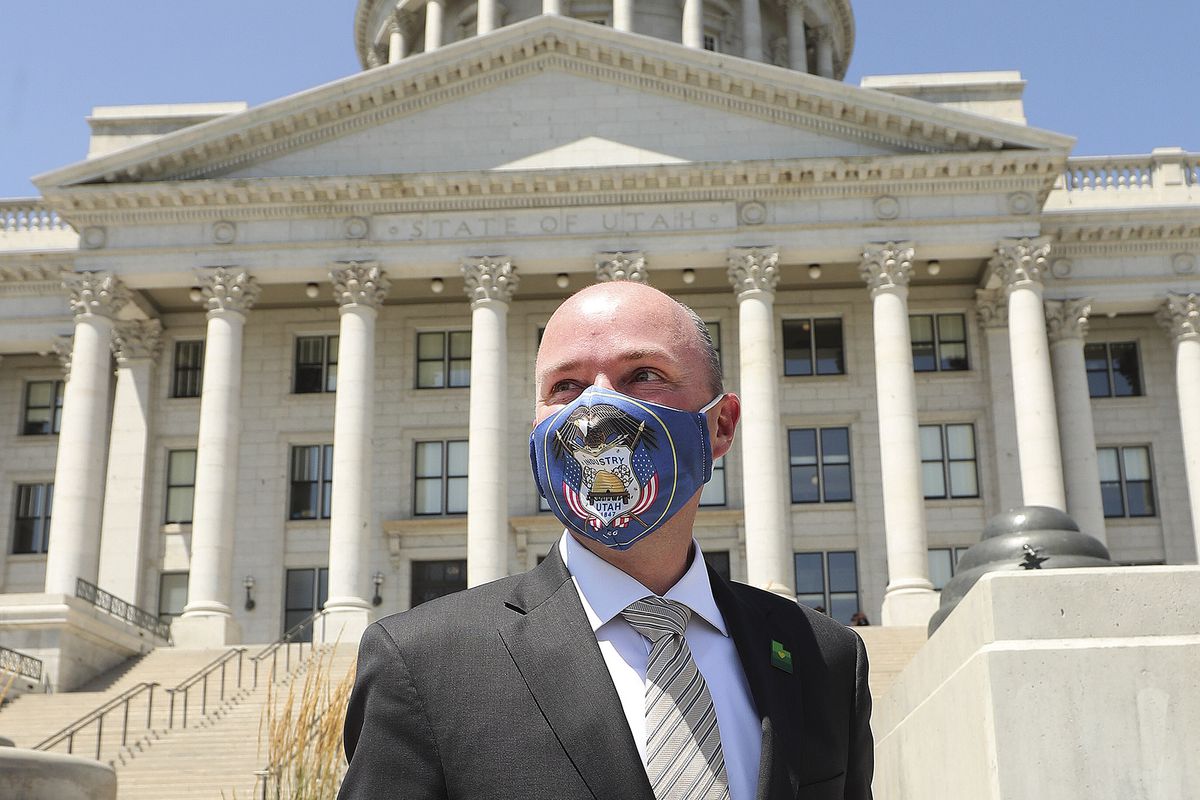 PROVO, Utah – A businessman and Utah state senator has been selected to become executive director of the Governor's Office of Economic Development (GOED).
Gov.-elect Spencer Cox recently announced that Dan Hemmert will succeed Val Hale, who is retiring as director of GOED.
Hemmert owns and operates Red Hanger Cleaners, a multi-store retail dry cleaning operation and a disaster recovery/fabric restoration business, and is a partner in five restaurants. He has represented District 14 (Utah County) since being appointed by Gov. Gary Herbert in August 2016 and has served as majority whip since 2018.
According to votesmart.org, Hemmert's career has included serving as owner of Red Hanger since 2015. Previously, he was managing director at Dakota Pacific, 2012-15; chief financial officer at JR Miller Enterprises, 2009-15; partner at Horizon Partners Ltd. Co., 2008-09; chief financial officer at OrangeSoda, 2009; associate at Pillsbury Winthrop Shaw Pittman, 2008-09; associate at Partners Group, 2007-08; senior associate/co-founder at Sundance Capital, 2006-07; summer associate at Pillsbury Winthrop Shaw Pittman, 2006; associate at SR Funding, 2003-06; intern at Zions Bancorpration, 2005; and financial analyst at Zions Bank, 2001-03.
That website also indicates that Hemmert has served as an advisory board member at the Utah Sports Commission, 2019-present; board member of the Utah Symphony/Utah Opera, 2019-present; a member of the Utah State Bar, 2007-present; and president/board member of the Sundance Mountain Sports Education Foundation, 2014-16.
Hemmert lives in Orem and has an undergraduate degree in economics, a master's degree in business administration, and a law degree, all from Brigham Young University.
His appointment to the GOED position was among several appointments made recently by Cox and Lt. Gov.-elect Deidre Henderson.
"We've recruited some of the best and brightest Utahns to join us as we strengthen our schools, our rural towns and the overall quality of life here in Utah," Cox said in making the announcements. "We welcome these fine individuals to public service and we're grateful to have them on the team."
Hale has served as GOED's leader since being appointed to the position by Herbert in July 2014, succeeding Spencer P. Eccles, who returned to the private sector. In a farewell message, Hale said Utah was still feeling the effects of the Great Recession when he took over in 2014. "However, our economy was building momentum and, thanks to our amazing business leaders and good public policy, we have become the country's brightest economic star," he wrote.
He commended the work of the GOED team and the GOED board for helping make Utah "an economic juggernaut." He also lauded Herbert for making economic development and education his top priority and being "the state's biggest and best cheerleader."
Hale added that he is confident the state will continue to thrive economically and that he has "full confidence that Gov.-elect Spencer Cox will proudly carry the banner and that Utah's entrepreneurial spirit will continue to thrive and prosper."