Hearing set for man charged with killing Provo officer Joseph Shinners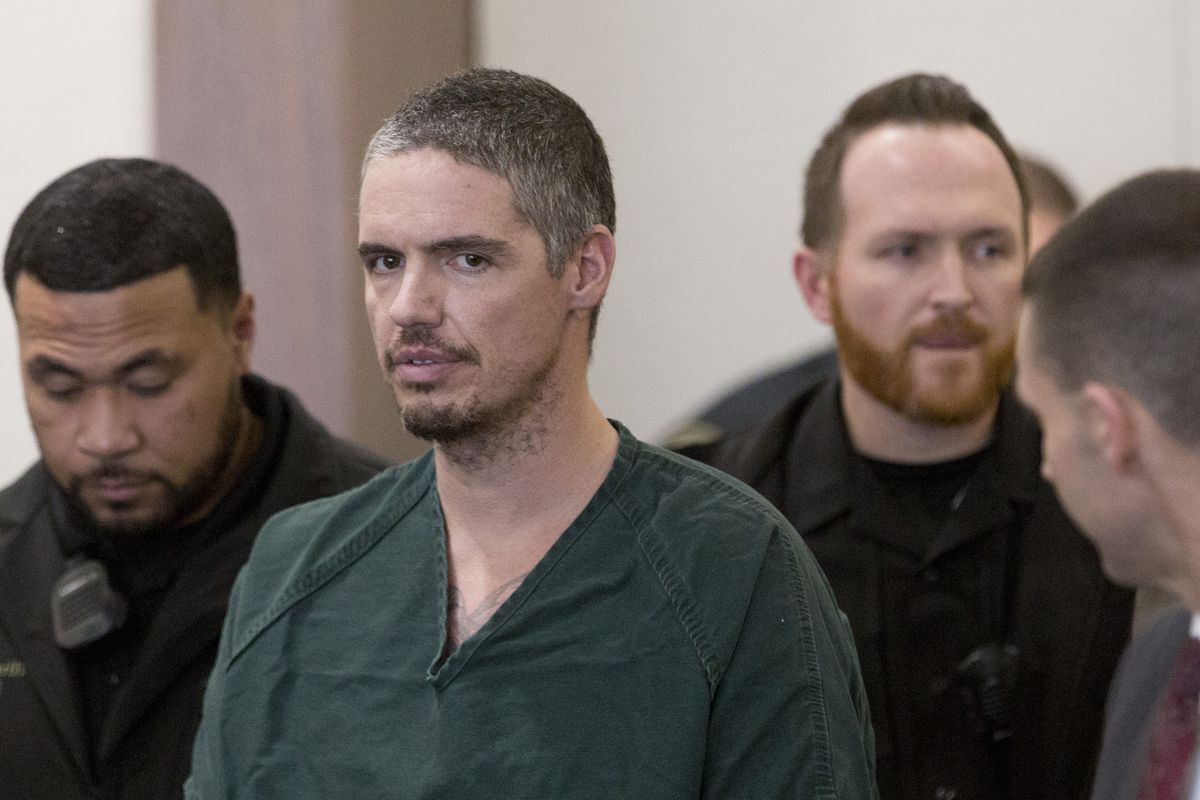 PROVO, Utah — A three-day hearing has been set for the man who prosecutors say had expressed a desire to kill police before he fatally shot a Provo officer last year.
Fourth District Judge Kraig Powell on Monday scheduled the November preliminary hearing for Matt Frank Hoover, 42, to begin on Nov. 10.
The hearing will be held nearly two years after officer Joseph Shinners was killed. A judge will determine whether there's enough evidence against Powell for him to stand trial.
Hoover is accused of shooting and killing Shinners, 29, one of several officers who tried to arrest him on warrants in an Orem parking lot on Jan. 5, 2019. Police say he had intended to die in a shootout with police.
Hoover has not yet entered a plea to aggravated murder, a capital offense. If convicted, he could face the death penalty.
His attorney, Mary Corporon, said Hoover's defense team has begun an inquiry into legal competency to determine whether he can work with his lawyers and understand the case against him. But pandemic precautions, including restrictions on visits to the Utah State Prison, have made it difficult for her to speak confidentially with her client and for defense investigators to do their job, she said.
Prosecutors say Hoover posted derogatory messages toward police hours before the deadly confrontation. Hoover's ex-wife told investigators that he "talked daily about not going back to prison and getting into a shootout with the police and that they would 'go out' like the characters in (his) favorite movie, 'Natural Born Killers,'" according to charging documents.
Shinners returned fire that day, striking Hoover in the abdomen.
Hoover was hospitalized for nearly two weeks before he was booked into the Utah County Jail. He faces other felony charges including assault on a police officer and possession of a firearm by a restricted person, following a criminal history of mostly drug-related crimes.