Heat And Crops, Utah Insurrection Arrest & LDS Church On Abortion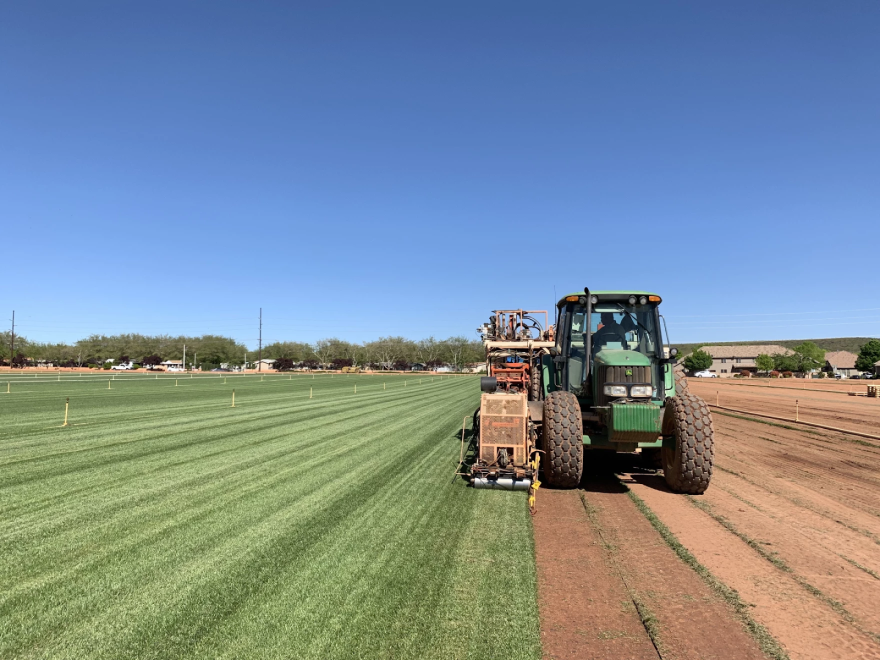 PROVO, Utah – Utah health officials announced just under 800 new COVID-19 cases over the weekend. The state's seven-day average of new cases has also fallen to 400, down from 422 a week ago. One more person died from the virus. He was a Utah County resident between the ages of 65 and 84. Utah's vaccine rollout continues with more than 45,000 doses given out over the weekend.
Northern Utah
Utah Man Arrested For Part In Insurrection
A Kaysville man has been arrested by the FBI for his role in the insurrection at the U.S. Capitol. Michael Lee Hardin faces charges including disorderly conduct in a capitol building and parading or demonstrating in the building. Officials said Hardin was arrested without incident. The insurrection took place on Jan. 6 when a pro-Trump mob stormed the Capitol as Congress was set to confirm the results of the presidential election.
Exploring Environmental Issues Through Art
Light pollution comes with serious health, ecological and economic consequences according to Daniel Mendoza, head of the University of Utah's Dark Skies minor. But he said simply telling people the facts doesn't often result in a change in behavior. That's why Mendoza has teamed up with All My Relations, an indigenous arts collective based in New York, to help spread the message. The partnership is the first collaboration of the Cairns Artist Residency at the University of Utah, designed to bring artists and scientists together to explore issues around the environment and sustainability. The artists are working towards an immersive theater piece which tells the story of the Anishinaabe people through constellations while also exploring the impacts of light pollution.
Region/Nation
LDS Church Leader Speaks Against Abortion
Leaders of The Church of Jesus Christ of Latter-day Saints decried abortion as evil during General Conference this weekend. The conference was held virtually due to the COVID-19 pandemic. The Church has long opposed abortion, but has addressed it only sparingly in recent years. Church leader Neil L. Andersen encouraged members to share their feelings about abortion with elected officials. Lawmakers in Republican-governed states are considering a number of anti-abortion restrictions this year. Church leaders also issued another plea for members to combat prejudice and racism. — Associated Press
Heat Waves And Crops
A new study out of University of Colorado Boulder found the impact heat waves have on food crops could be 10 times greater than previously thought. That could mean a 10% loss in agricultural crops like corn or wheat. Researchers said this is very concerning given that France saw a $3-4 billion economic loss after a heat wave in 2003. According to the research, one way to tackle prevention efforts is to get farmers on board. They need information like realistic forecasts and best watering practices to help their plants cope with heat stress.