Here's what Utah is doing now to address 'tsunami' of mental health needs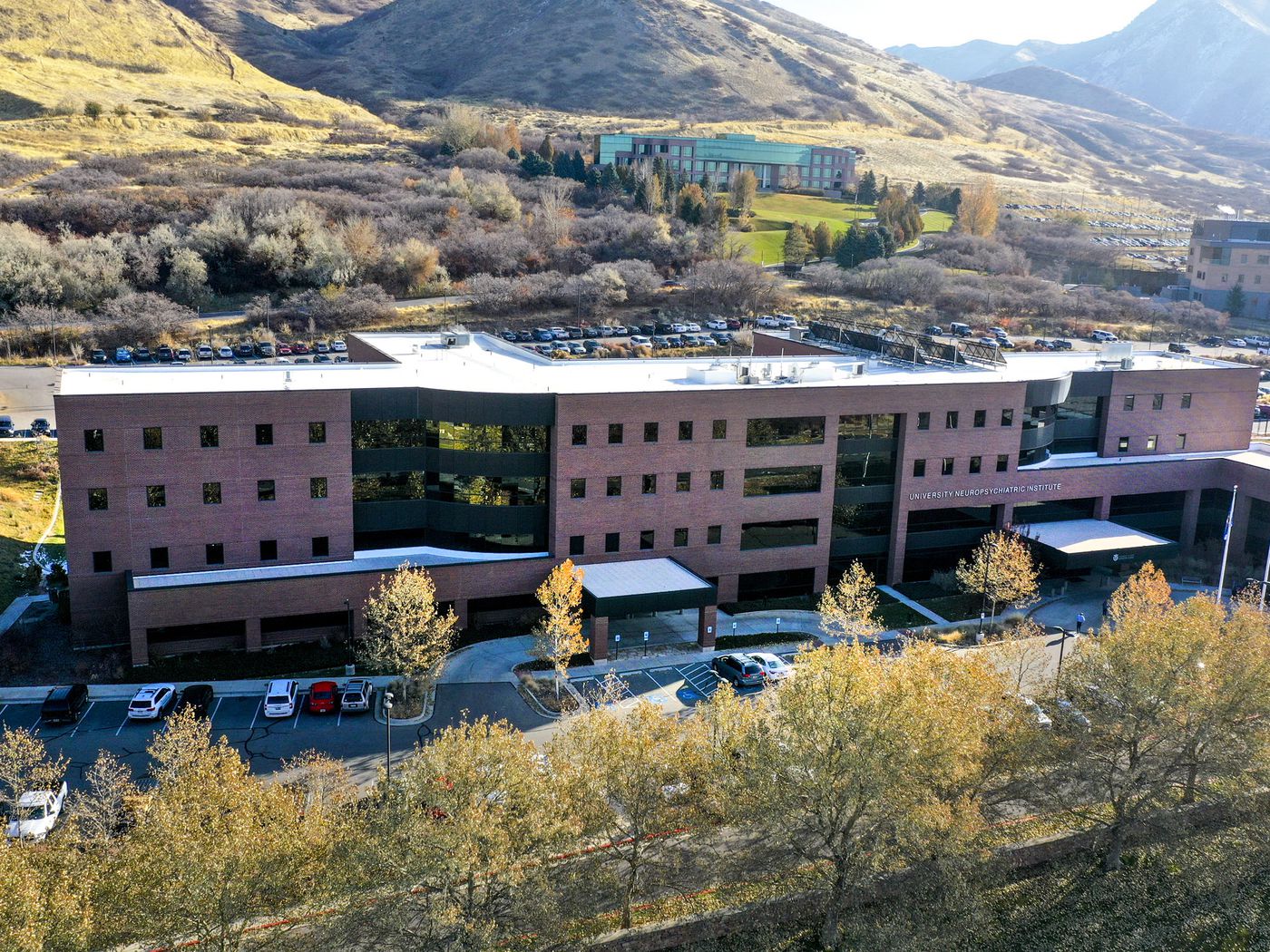 Utah— Utah and the nation are in the midst of two pandemics, and one of them shows no signs of slowing down.
That's according to the leader of Huntsman Mental Health Institute, the Beehive State's largest psychiatric treatment and research center.
The state's crisis hotline, managed by the institute, is receiving more than 11,000 calls each month — more than 350 calls each day. The average length of text conversations between those in distress seeking help on the SafeUT app and counselors has "increased dramatically," said Dr. Mark Rapaport, CEO of the Huntsman Mental Health Institute and chairman of the University of Utah Department of Psychiatry.
And due to stress on first responders, Rapaport said the institute is rolling out a SafeUT specifically for them.
"We know that nationally, if you look at the prevalence of symptoms of depression and anxiety … 4 out of 10 people right now are reporting symptoms of depression and anxiety," he said.
Feelings of isolation and lack of both agency and sense of control sparked by the COVID-19 pandemic have caused a "radical shift" leading to more anxiety and depression, drug and alcohol use, and accidental overdoses, according to Rapaport.
"It's a time where we have a true pandemic," he said.
But mental health leaders hope to chip away at the issue with the help of a $1 million donation from Cambia Health Solutions, which will expand the Huntsman Mental Health Institute's reach across the state to address rural and K-12 school mental health needs.
The gift to the Huntsman Mental Health Institute is part of Cambia's larger $11.5 million donation to nonprofit organizations in Utah, Idaho, Oregon and Washington geared to respond to needs that increased during the pandemic.
The donation will be distributed in payments of $500,000 over two years, Rapaport said. The institute has earmarked $50,000 of the donation, and plans to provide a $50,000 match, for a program being led by the U. College of Education. An ongoing pilot project providing K-12 school systems with resources and training to implement mental health programs will be extended throughout the state.
The institute will also partner with schools in eight rural counties and two urban districts — Carbon, Washington, Summit, Kane, Garfield, San Juan, Juab, Iron, one school in Salt Lake County, and one in Logan. Through the program, child psychiatrists and psychiatry fellows will consult with school districts and provide backup mental health care, Rapaport said.
The donation will also be used to engage with mental health regions and community groups across the state to perform an "extensive" needs assessment, Rapaport said.
A study in 2019 by the Kem C. Gardner Policy Institute found that suicide has become the leading cause of death for Utahns ages 10 to 24 even as the demand for mental health providers is growing at a pace that the current shortage can't keep up with. The study also reported that the number of Utah adults suffering from poor mental health grew from 15.8% in 2009 to 17.5% in 2017 — to account for nearly 1 in 5 adults.
Gardner Policy Institute researchers identified 10 counties, most of which are in rural southern Utah, as having a high need for more mental health resources. Data showed that Utah's urban areas had 171 full-time mental health professionals per 100,000 people in 2015, while rural areas only had 141 per 100,000 people, according to the study.
Often, well-intentioned people jump in to create a program without knowing what a community really needs, Rapaport said. The assessment will instead be a "very thoughtful and thorough" way of examining true needs across the state through work with residents and groups like chambers of commerce, rural mental health providers and minority community leaders, Rapaport said.
The assessment will include focus groups, meetings and surveys done in partnership with formal and informal community leaders, according to Rapaport.
"It's only by working and partnering with formal and informal leaders that we're really going to be able to put together a long-term program for rural mental health," he said.
The funds will also be used to hire permanent outreach workers in different regions of the state to keep apprised of community needs.
Rapaport says the Huntsman Mental Health Institute is also working through a partnership with the Montana Rural Health Institute. That institute has been finding innovative ways to bring mental health resources to rural communities, according to Rapaport.
Now is the time to get creative in addressing mental health needs, he said, especially as more tools like virtual counseling are becoming available. He also praised Cambia Health, the Huntsman family, the state Legislature and the community for wanting to lead out on mental health issues.
"We're in a unique position to really change the practice of mental health care in rural settings and really create new models of care that's going to over time, I think, not only benefit people in Utah and the greater Mountain West, but will serve as models that can be used nationally," he said.
Utah could lead as a type of "living laboratory" to come up with the best approaches to help people, Rapaport said.
"And we've got to deal with (the mental health crisis) now. It's costing our country trillions of dollars, and it's something where we can have treatments. It's something where with a little awareness, with a breakdown of stigma, with people willing to get help, we have things that will help them," Rapaport said.
"We have a tsunami of mental health needs, and now is the time to address them," he said. "People need to realize that there is hope, and we can help to cure people."
The Utah Department of Health offers suicide prevention help at utahsuicideprevention.org/suicide-prevention-basics. The National Suicide Prevention Hotline is 1-800-273-8255. Help is also available through the SafeUT app.