Kiwanis Club helps open new food pantry in Springville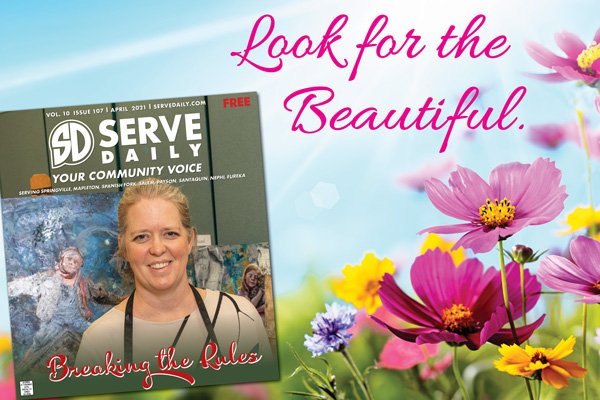 PROVO, Utah – Kiwanis Club of Springville members recently met with Tom Hogan, Associate Director at Community Action Services and Food Bank, and with local volunteers to finalize the April launch of a new food pantry in Springville.
The Kiwanis Club of Springville will operate the pantry as a satellite of the Provo-based Food Bank and in collaboration with the Mountainland Headstart Program at the former Grant School located at 400 East and 100 South in Springville.
Brent Haymond of the Kiwanis Club gives "thanks to the Provo Food Pantry and Mountainland Headstart for collaborating with us on this effort. This will be a great opportunity for the citizens of Springville to step up and help each other through some hard times. The pantry was started with more than 4,000 pounds of staples gathered by Kiwanis during the Sub-for-Santa food drive. Mountainland Headstart is generously providing the space. Community Action has put up a freezer, refrigerator, shelving, and other equipment as well as providing on-going re-stocking of our community pantry."
Kent Woolf, Kiwanis president said, "I am encouraged by the outpouring of support from our community in this project. It is the people of Springville who will make this work."
Volunteers are welcome, and every little bit helps. You can sign up or get more information by emailing [email protected]
The official "grand" opening will be April 10, although they will start operating on April 3. The Pantry will be open on Tuesdays and Thursdays from 4 to 6 p.m. and again on Saturdays from 9 a.m. to Noon.