Latter-day Saint author, teacher Hank Smith loses his brother to COVID-19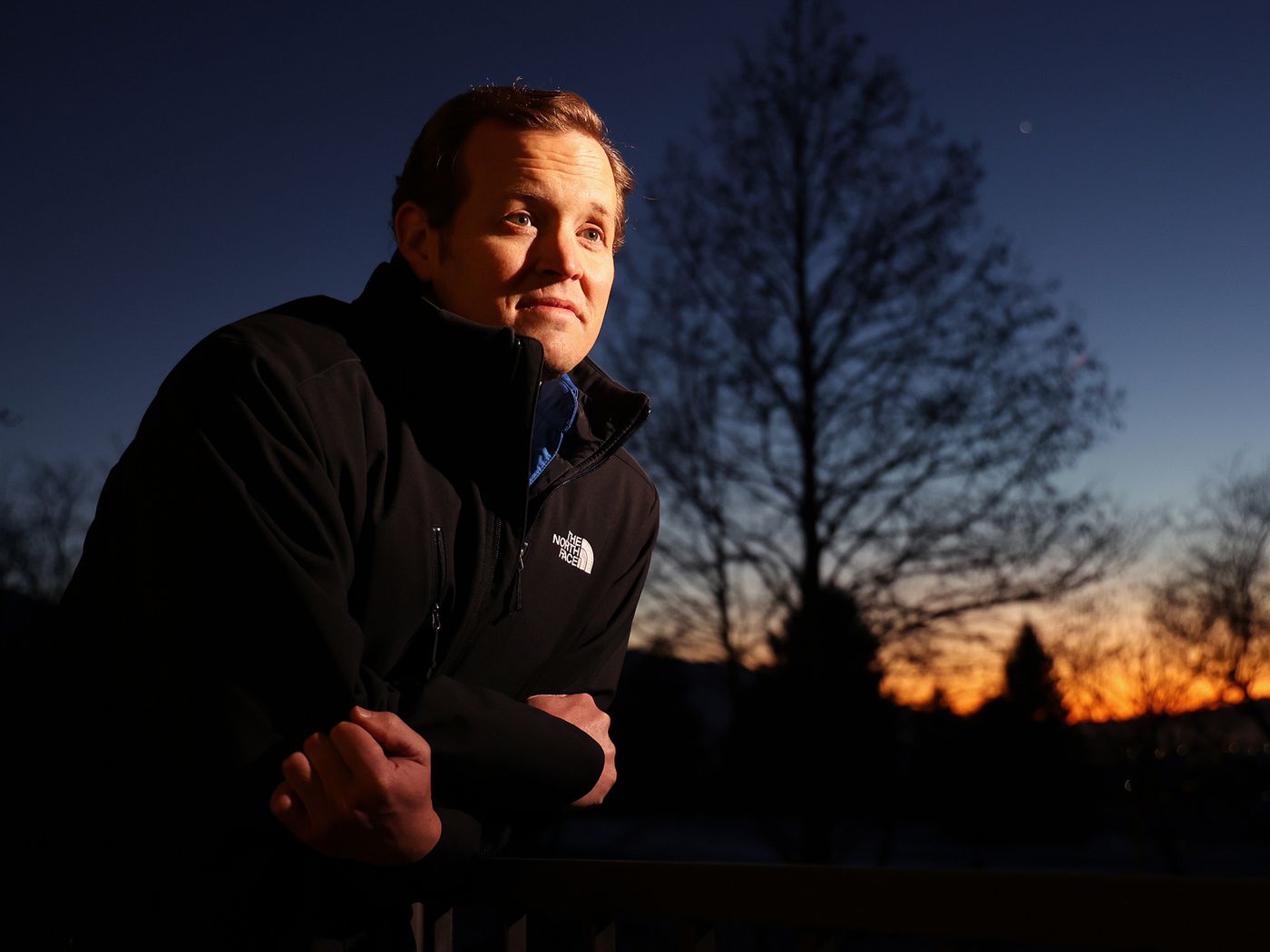 PROVO, Utah –  It was late on a frigid Friday night when Sean Smith drew his last breaths in a Payson hospital.
Only his youngest brother, Hank, could be with him in those final hours on Dec. 11 as COVID-19 made it impossible for his lungs to distribute oxygen to his body, causing his organs to fail.
His cousin, Nicole Gregory, also kept vigil in those final days, and his son Jerdin, managed to drive to Utah in time to say goodbye, but his parents were in separate medical facilities fighting their own health battles, and his younger sister Jennefer Johnson was home on oxygen recovering from her own coronavirus fight.
The rest of his family members were scattered in other states, far from the tragedy that unfolded after he, Hank Smith and Johnson contracted COVID-19 from their mother, who was staying in a long-term care facility in Utah County.
The morning after Sean died, it became Hank Smith's responsibility to tell Mike and Cyndi Smith that the boy who'd made them parents in 1966 was gone. At 54 years old and on the verge of starting a new life, Michael Sean Smith became one of the 1,196 Utahns killed so far by the virus.
Hank Smith, a religion teacher at BYU and beloved Latter-day Saint author and speaker, chose to visit his mother first on that Saturday morning, although he freely admits his reticence.
What child wants to break his mother's heart? And in this case, he worried he might have to do it more than once.
"With the dementia, it's hit and miss, and I was nervous that I was going to have to do this over and over," Smith said. "I sat with her for a couple of minutes … and then I said, 'Mom, Sean passed away.' She looked at me and said, 'Oh, oh my oldest.' She just kind of sat back in her bed."
Most days, Cyndi Smith remembers that a virus she didn't know she had has stolen her oldest son.
But some days his absence is baffling.
"Right before he became sick, he bought my mom beautiful pajamas to wear," Johnson said. "He would sit with her for hours at a time in her care center, and they would watch episodes of 'Star Trek Voyager' and 'Stargate.' He would always bring her a small Coke and a hamburger — and Junior Mints if she wanted a treat. She loved that. Now she looks over to the empty chair and asks, 'Is Sean OK?' Sometimes she forgets."
Delivering the news to his father was one of the most heartbreaking experiences Hank Smith has endured. When he walked into the rehabilitation center, the nurses were quick to tell him that Mike, a former golf pro, was having a great day.
"I knew this one would be harder just because of the relationship between Sean and my dad," Hank Smith said. "I walked into the hospital and his nurse said, 'Oh, he's having a great day. He's been up; he's been doing therapy; he's been laughing."
He went into his father's room and they made small talk for a couple of minutes.
"I said, 'Hey, Dad, I've got some really bad news,'" Smith said. "And he said, 'Is it Sean? And I said, 'Yeah, he passed away last night.' And he just lost it. I mean, he was just shaking with grief."
Sean and Hank Smith were separated by 12 years and three siblings. The Smith family lived in Salt Lake County for most of Sean's life, but Hank grew up in St. George.
"He was the boss," Hank Smith said, adding that because his father taught for the PGA for decades, all five of the Smith children took up golf. "Basically, all five of us grew up on the golf course."
But Sean, as the oldest, spent more time with his father than his siblings. He knew the course where his dad taught — Fore Lakes — inside and out — every turn, every trap, every trick.
"Sean frequently talked about growing up on that golf course," Hank Smith said. They spent a lot of time golfing together. All of my siblings are pretty independent, but Sean was a daddy's boy. He just wanted to talk everyday to Dad."
Sean Smith also loved cars of all kinds, and he could sell just about anything to anyone. So naturally, he was a top-notch auto salesman.
"If the Spirit World has a car dealership," Smith wrote in his brother's obituary, "Sean is probably already trying to sell Henry Ford a Chevy."
If a life is measured in professional successes, Sean Smith's life was rather ordinary, maybe something he was in the process of changing. But if a life is measured in acts of kindness, he was extraordinary, especially in the way he gave quietly and without regard for his own well-being.
"Super big heart," Smith said when asked to describe his brother. "He loved to give, even when he didn't have money to give. … He was a big-time giver."
Johnson received a call from her brother one December night many years ago. She was newly divorced with two small children, and he was worried about her. She met him in the parking lot of a mall, just for a few minutes, where he gave her several boxes meant to brighten her Christmas morning.