Provo's New Year's Eve events have everything from teddy bears to fireworks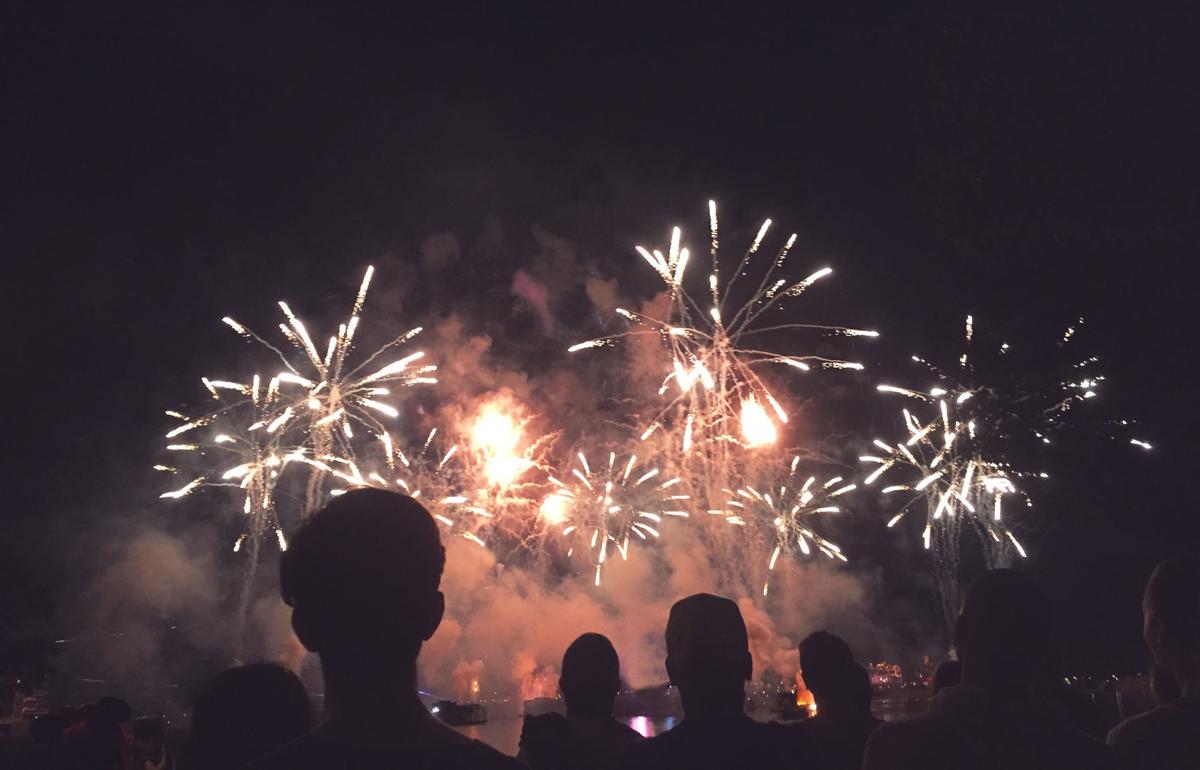 PROVO, Utah – What difference can a stuffed animal make? For young victims of a crime, it can be a source of comfort.
A stuffed animal is not just a toy to young children in need, it can also be a much-needed friend and confidant, Provo city spokesman Nicole Martin said.
"By listening to how children interact and talk with their new friend, parents and caregivers are able to better understand how children are processing the trauma," Martin said. "This insight allows parents to better help address their children's emotional needs."
Recognizing the need, the Provo Riverblades of the United States Premier Hockey League are excited to bring, what ESPN calls, hockey's "furriest phenomenon" to Provo by hosting their first annual Teddy Bear Toss game on New Year's Eve at the Peaks Ice Arena.
The Teddy Bear Toss game has become a staple in the hockey world, providing tens of thousands of teddy bears to local charities across North America. The Riverblades are partnering with the Provo city Police Department to donate all the teddy bears to the Victim Services division within the City of Provo.
"The Riverblades are very excited to be able to assist our hometown police department. Chief Ferguson and his entire staff work tirelessly to protect our community and to be able to contribute to their efforts is an honor," said Kevin McCloskey, the managing partner of the Riverblades.
When the Riverblades score their first goal of the evening all fans in attendance throw their bear onto the ice. The bears are then gathered and donated to Provo City Victim Advocates.
Provo City Victim Services provides support to victims of crime, including educating on victims' rights information, offering resources and providing assistance in filling out necessary forms.
"Comforting our youngest victims is one of the more important roles our Victim Service Advocates play," Chief Rich Ferguson said. "At one of the most traumatic and confusing times for a child, one of the best 'tools' for better connecting is often the gift of a stuffed animal."
Game time for the Riverblades versus the Utah Outliers begins at 5:30 p.m. on Thursday at the Peaks Ice Arena. Tickets are available for as low as $5 at ProvoRiverBlades.com, or tickets are also available for purchase in person, at the game.
Residents are urged to bring a new, unused stuffed animal, or Riverblades will have teddy bears on sale at the game.
"I can't think of a more inspiring way to end a challenging 2020 then to witness a shower of stuffed animals of all shapes and sizes covering the ice in a display of community caring," Mayor Michelle Kaufusi said. "Let's ring in 2021 by providing 'future best friends' for our youngest victims."
Following the game, the Riverblades encourage all fans to attend city-sponsored festivities and fireworks at Provo Towne Centre mall, beginning at 8:30 p.m. with in-car entertainment and fireworks at 9 p.m. Then, again, at 11 p.m., there will be an hour of in car entertainment and fireworks at midnight. There will be a DJ as well as prize giveaways worth $1,000 from local businesses.
The Riverblade captains will be there at midnight to usher in the new year.
COVID-19 safety precautions are in place and attendees will be required to wear masks and practice social distancing. All donated teddy bears will go into a two-week quarantine before they are distributed.
The new Provo Riverblades are an elite, under-20 junior hockey team with the highest level of hockey played by amateur athletes in the world. The league is comprised of teams who are competing to advance to NCAA and professional hockey.