Latter-day Saint Charities donates to CJC and YWCA to better serve Utah's women and children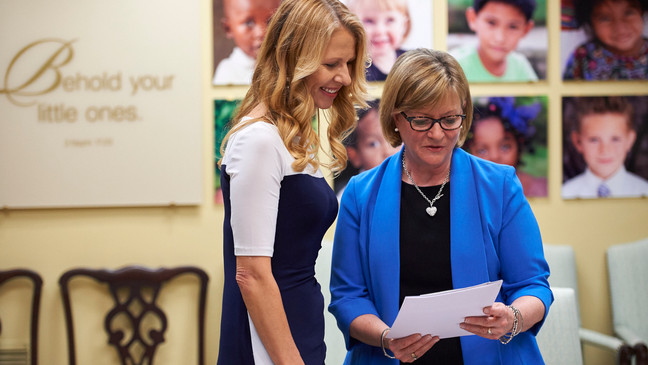 PROVO Utah – With increased reports of domestic and sexual violence in parts of Utah, the welfare of vulnerable women and children is something that often causes Primary General President Joy D. Jones to worry.
She expressed this concern to Rebecca Martell, director of the Utah County Children's Justice Center (CJC), and Liz Owens, CEO of the Young Women's Christian Association (YWCA), in a video call on Jan. 22, according to a church newsroom article.
"I have had sleepless nights about those who are suffering in some way and don't have a voice," President Jones said in the article. "My prayers are with you and with all those who seek after your services and your love and your care."
Latter-day Saint Charities, the humanitarian arm of The Church of Jesus Christ of Latter-day Saints, recently donated $300,000 to the Children's Justice Center and $250,000 to the Young Women's Christian Association.
Elder Evan A. Schmutz, a General Authority Seventy serving in the Utah Area Presidency, and Relief Society General President Jean B. Bingham also joined the video call on Jan. 22. Both church leaders believe it is important to see the individuals behind each church donation. Elder Schmutz said the money given to the CJC and YWCA reflects the heartfelt faith, generosity, empathy and sacrifice of individual members of the church.