Multiple agencies investigating fatal Provo crash involving college student, deputy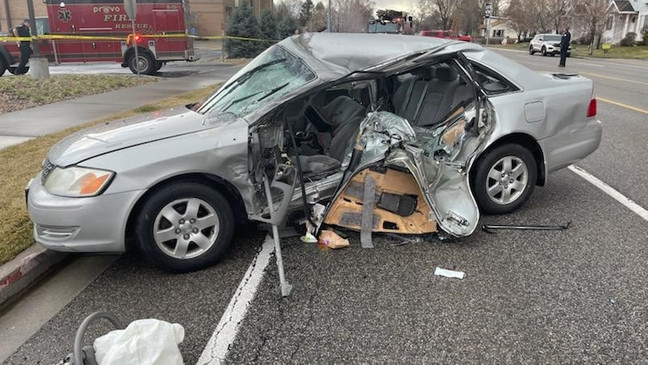 PROVO, Utah— Multiple agencies are looking into the cause of the crash that killed 22-year-old BYU student Joseph Spencer.
Spencer's car was hit by a Utah County sheriff's deputy heading to a standoff in Pleasant Grove. Balloons, cards, and flowers have been left at the scene near 450 North 900 East in Spencer's memory.
Sgt. Spencer Cannon with the Utah County Sheriffs Office says the Provo Police Department will be investigating the crash itself, but because a deputy is involved, other entities will have their own investigations.
Those include the officer-involved critical incident team, "which is made up of people from the county attorney's office here in Utah County, as well as officers from other agencies," Cannon said.
He says the sheriff's office will investigate, as well.
"We're also, obviously, in a situation like that, looking at the circumstances and doing our own investigation," Cannon said. "We may share information with the other investigations that are going on, but each of them will draw conclusions independently of each other."
2News asked, when an investigation involves an officer, how do they ensure the investigation is treated the same way it would be with a regular citizen?
"Well those are the things we look at," Cannon said. "One of the things that we have to look at, whether it's with citizens or with sworn officers and deputies is, are the actions reasonable, given the circumstances? And those are questions that the investigation will try to answer."
Provo Police have said visibility may have been an issue due to rain. Cannon says accident investigators should be able to determine the rate of speed for both cars at the time of the crash.